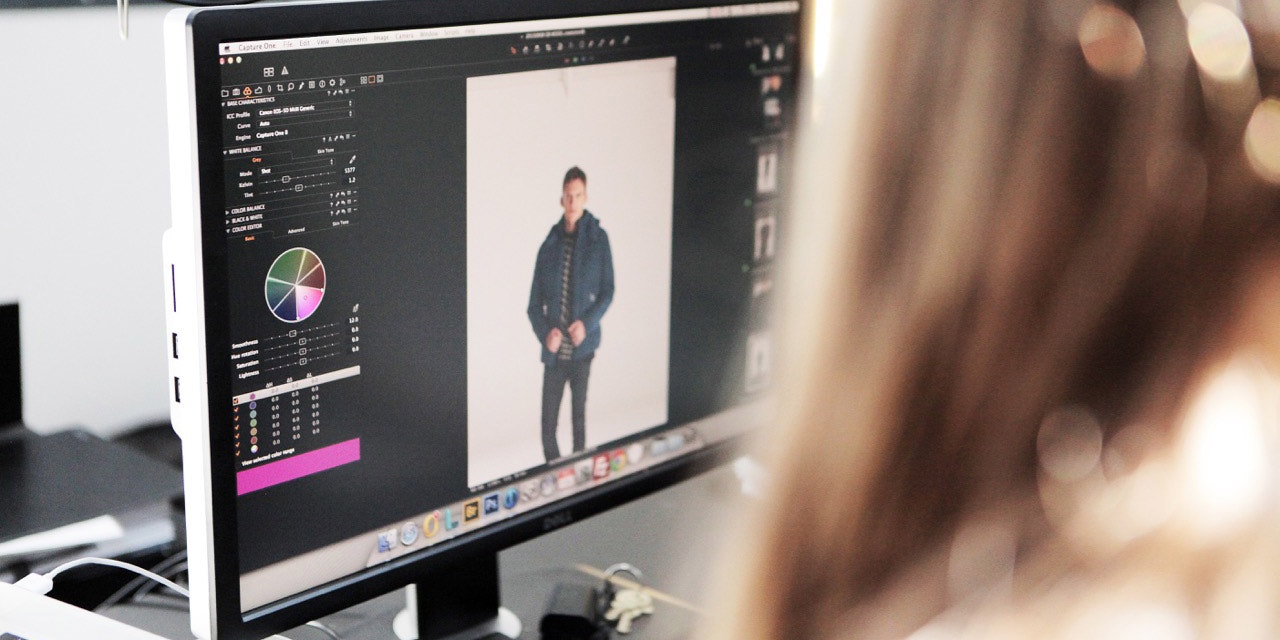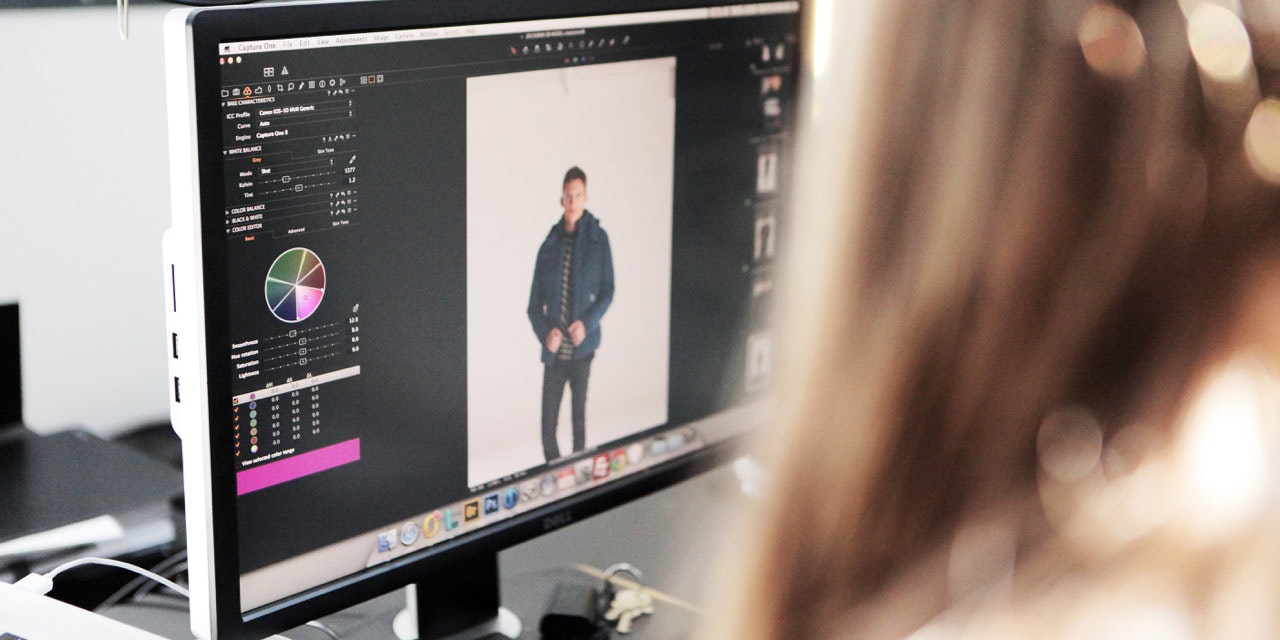 Color Matching
Custom retouching, flexible workflows, and advanced technology exclusively for professional photo studios.
Color Matching Overview
Color-matching is a necessity for professional ecommerce studios. Without color-matching, ecommerce companies suffer higher returns and customer dissatisfaction -- Pixelz color-matching service gives your customers correct expectations about product color and texture. Pixelz has created a world-class color-matching system with unbeatable pricing.
Keep 100% natural material of product

Detail Recovery for Over-Exposure photos

Large range of adjustment Color, Brightness, Saturation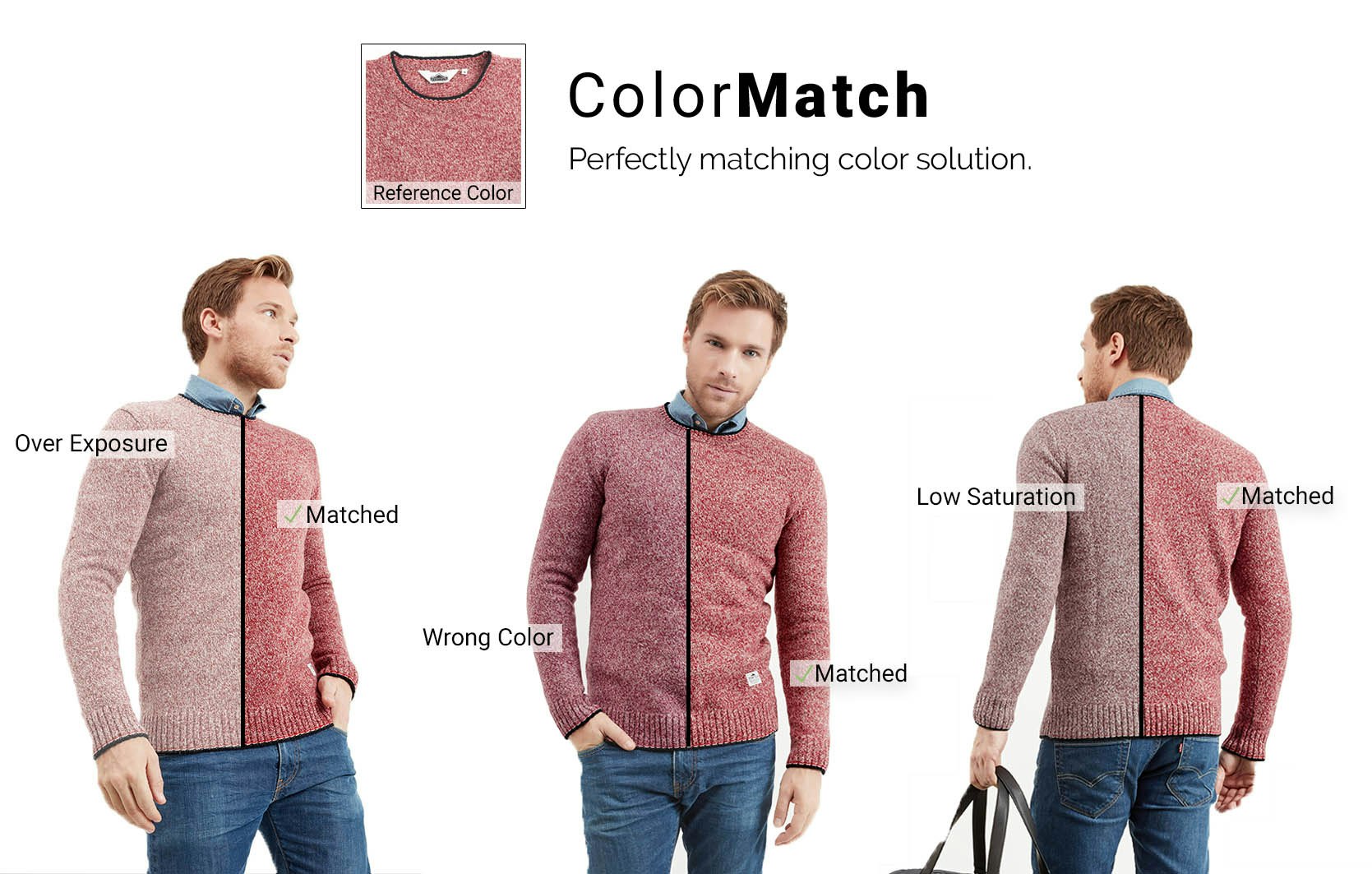 Set the Right Expectations for Your Ecommerce Customers
Pixelz has worked with over 30,000 professional studios and customers, and retouched over 42M+ images. We know our industry. We are the world's leading ecommerce image retouching service (read more about that in our whitepaper). We know your concerns. You have hundreds, or thousands of products every month, and you need to give your customers the right expectations about the product color, product texture, and how the product fits on the customer.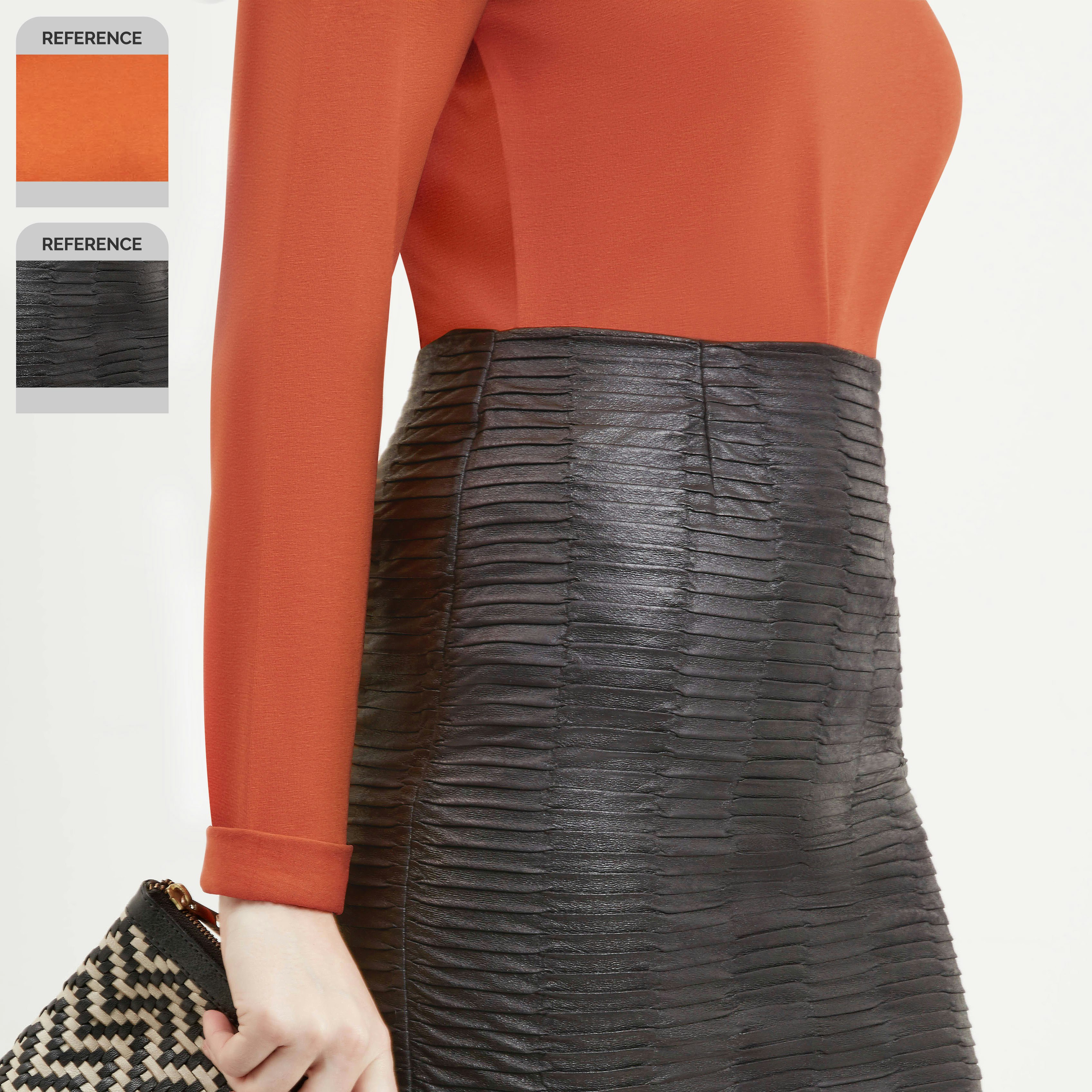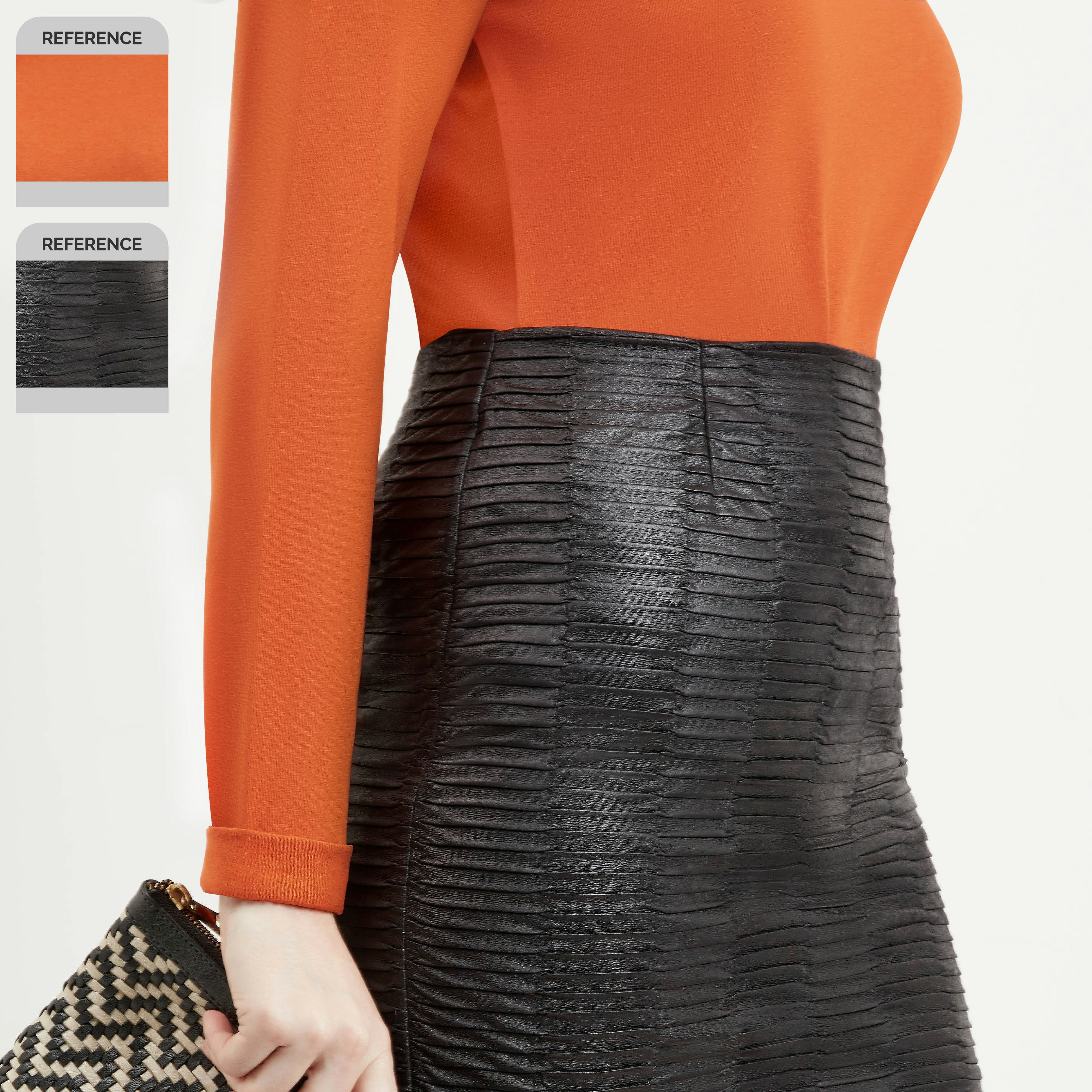 Reduce Your Returns With Color Matching
While only 12.1% of customers actually complain if they receive a product with an unsatisfactory color, 58% of consumers will not make future purchases if the color is unsatisfactory, and 10.9% of customers who receive an unsatisfactory color will return the item.
Nitse et al., The impact of color in the e-commerce marketing of fashions: an exploratory study, European Journal of Marketing, 2004
1%
A 1% drop in the return rate can lead to a 30% increase on the bottom line for an online retailer.
11%
Of consumers who receive an unsatisfactory color, 10.9% will return them.
58%
If the color is unsatisfactory, 58% of purchasers would not make future purchases.
71%
Of consumers who feel they had a bad experience, 71% won't return.
12%
If the customer receives a product with an unsatisfactory color, only 12.1% actually complain.
29%
If the color accuracy is in doubt, only 29% of consumers will purchase.
62%
Ecommerce consumers have 62% trust in color accuracy.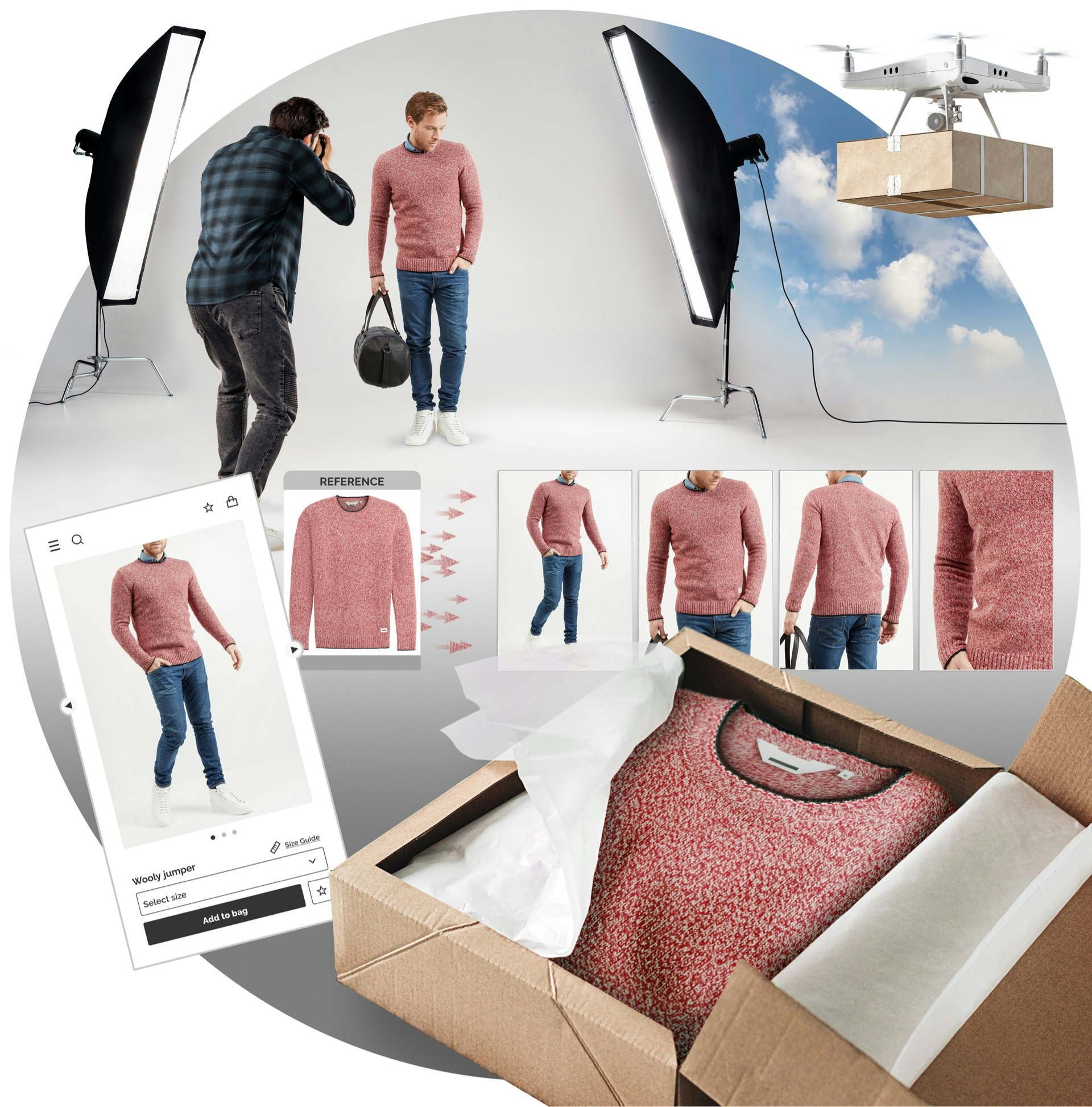 Automate Your Color-Matching Workflow
Color-matching can be time-consuming for studios. Pixelz has made this process streamlined and simple, and we give your studio several options for optimizing your workflows:
Automate your color-matching with FTP (recommended)


Can use filename rules, or folder name, or image metadata

Upload your photos in our easy-to-use browser-based Pixelz Platform™ (easiest)


Manually select the reference photo or color swatch on each order

Integrate your internal studio software with our developer API (advanced)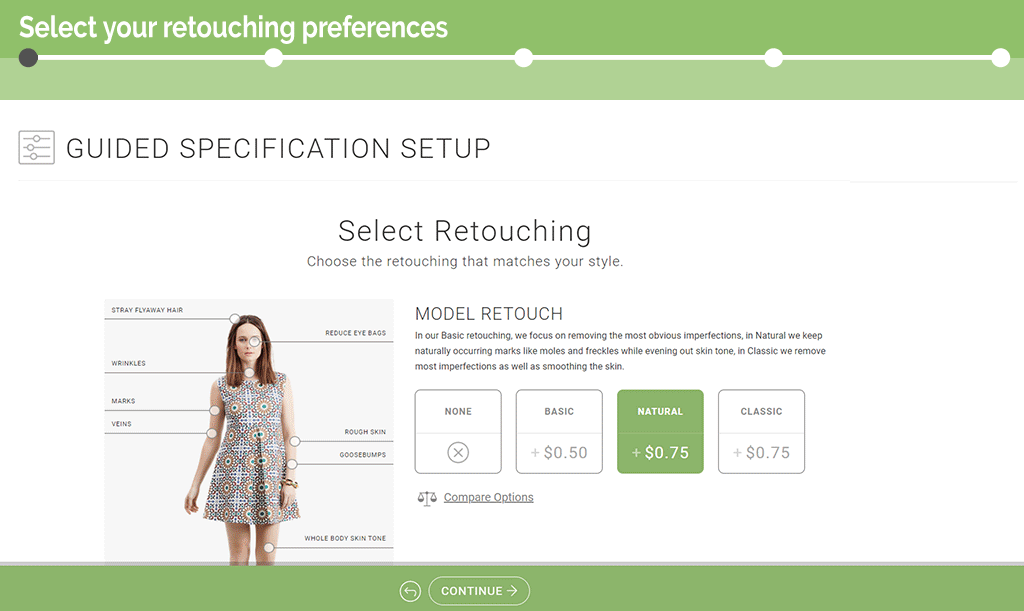 Color Services at Pixelz
Color Matching
For products which have several images, Pixelz will ensure each image has correctly matching colors, to either a swatch or reference image. This is an extremely popular addon for professional studios and enterprise-level ecommerce clients -- color matching is a best-practice in the ecommerce industry.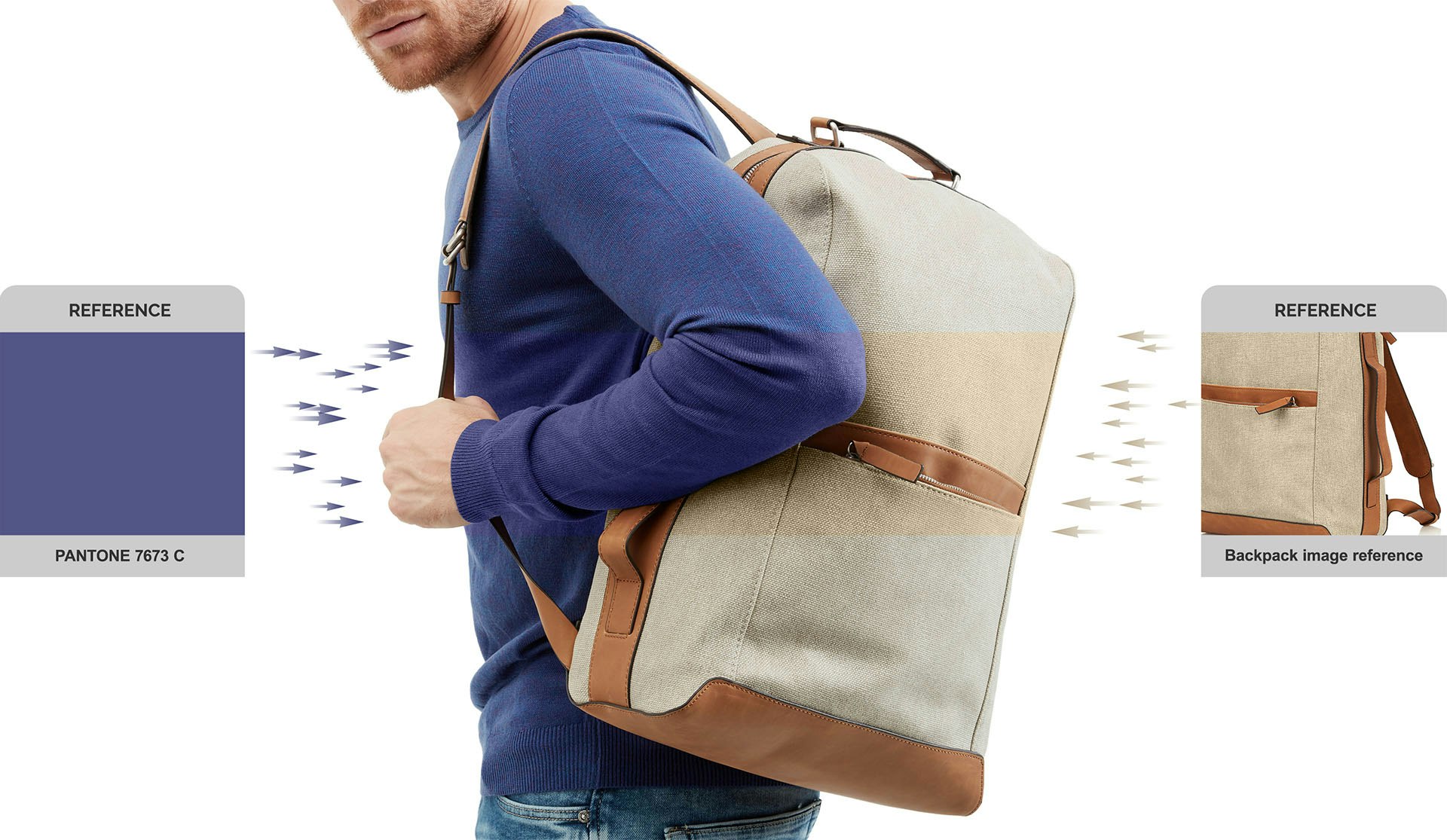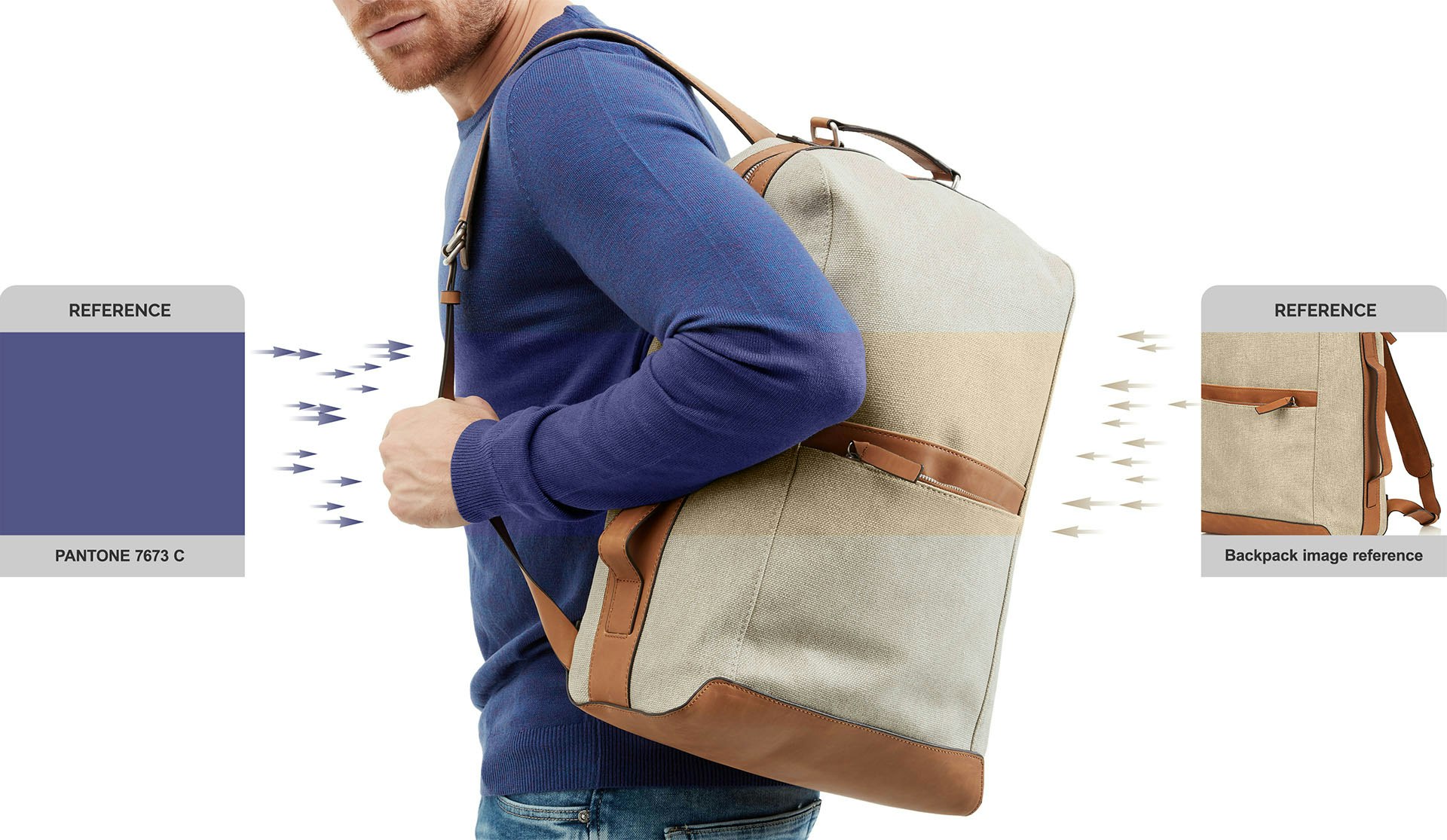 Color Changing
For your products which have several colors per product (such as a dress that comes in 8 colors), you can send us 1 image and the color swatch, and let us apply the 8 color variations, returning 8 images to you. A popular add-on for apparel, accessories, and footwear images. Contact our Customer Success experts to learn how your studio can save thousands of dollars per month, from studio hours to shipping logistics, by using Pixelz color changing service.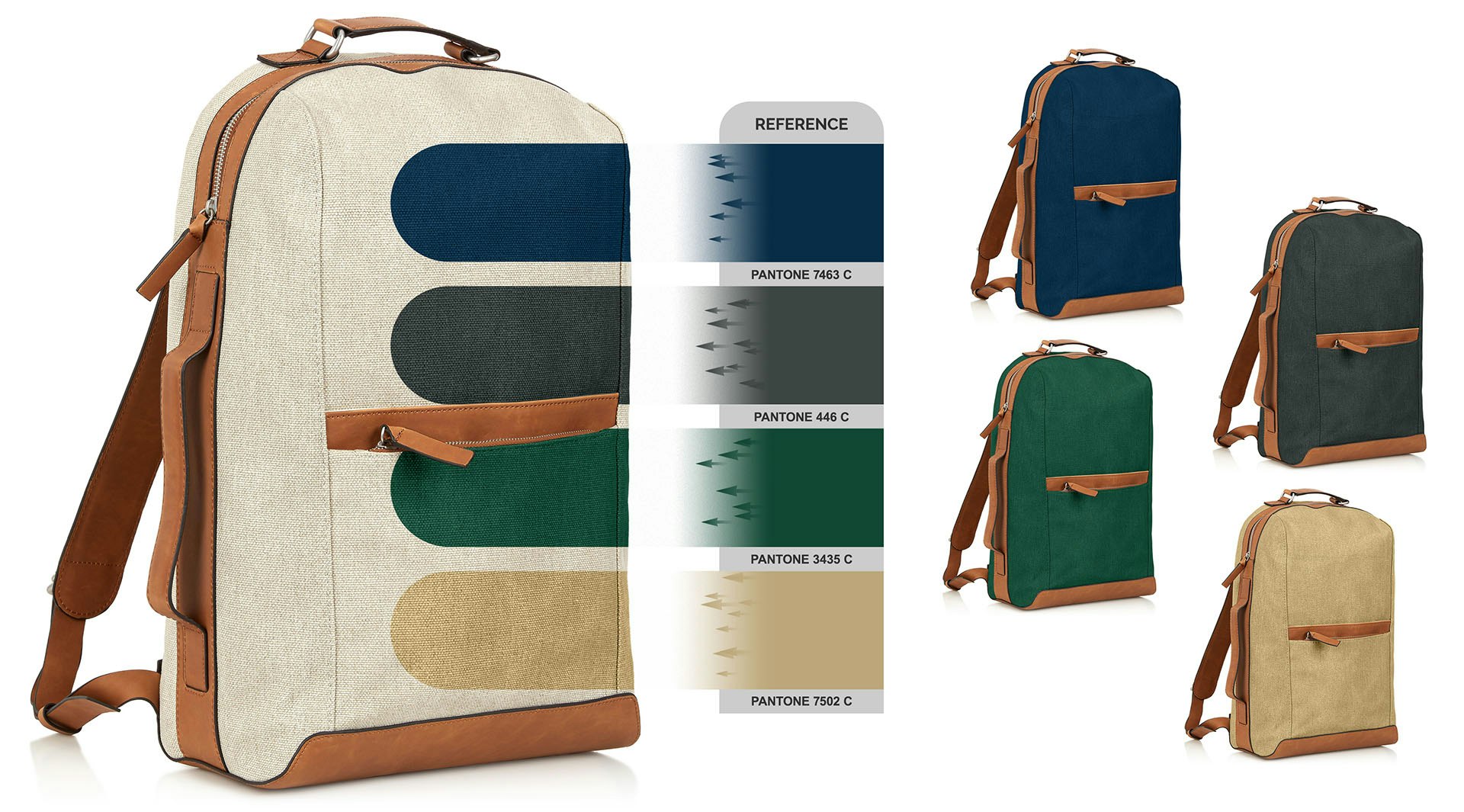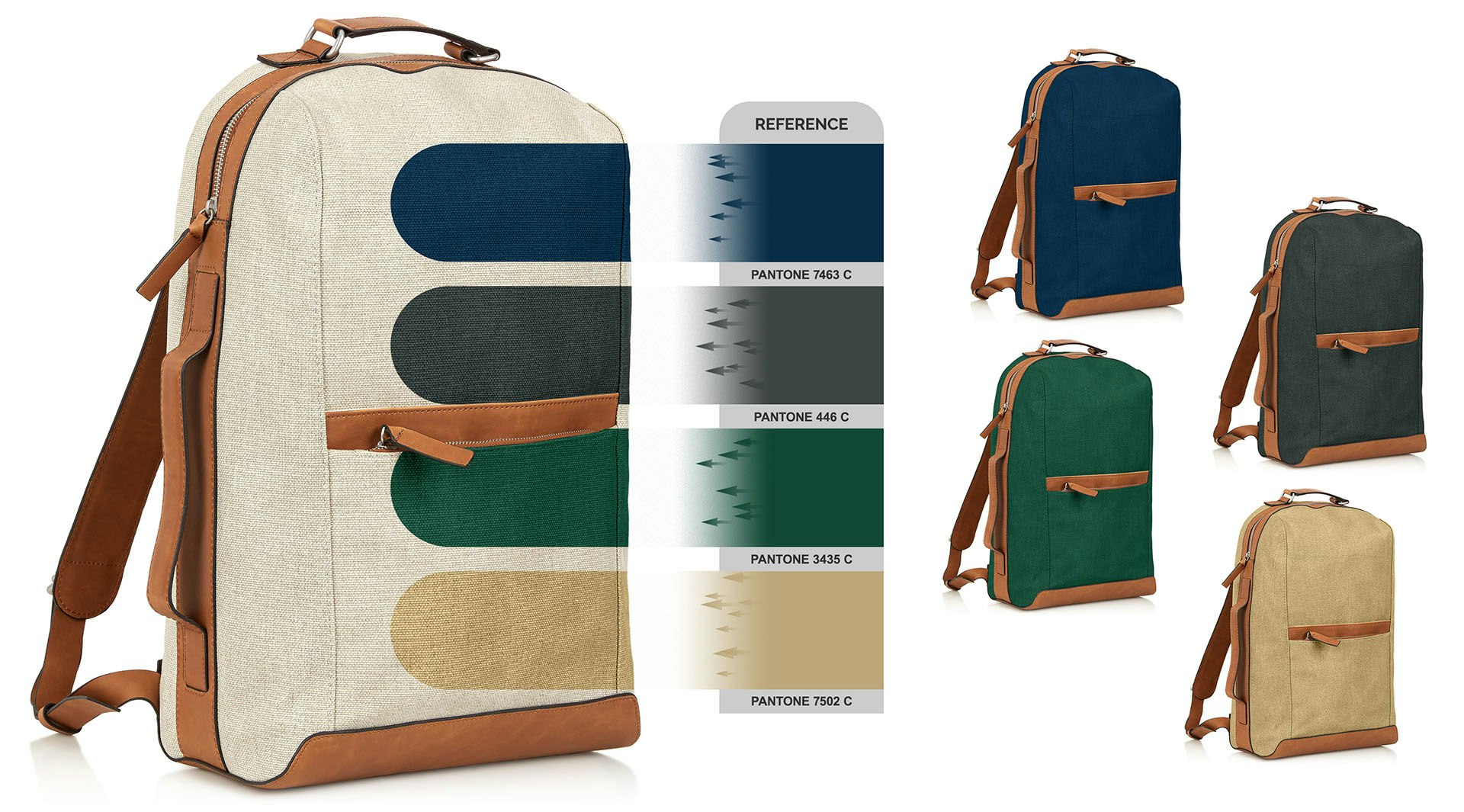 Color Adjustment
A customizable addon in which Pixelz will adjust color brightness, saturation, hue, and other customizations, such as providing the PSD layers so your studio can make any final color adjustments if needed, in addition to color-matching or color-changing. There is no limit to what Pixelz can provide -- our Customer Success team can help you setup intricate requirements and customizations.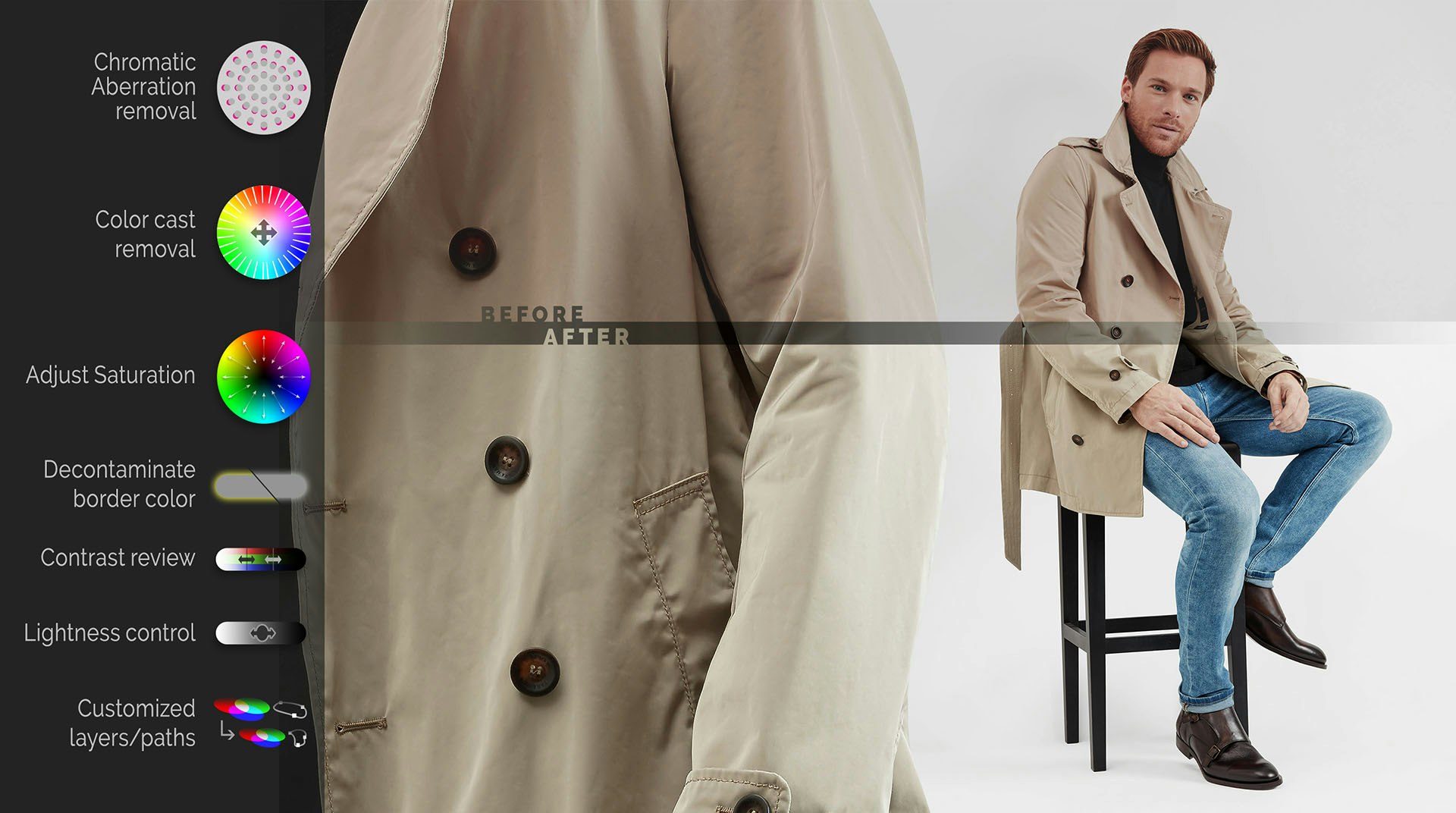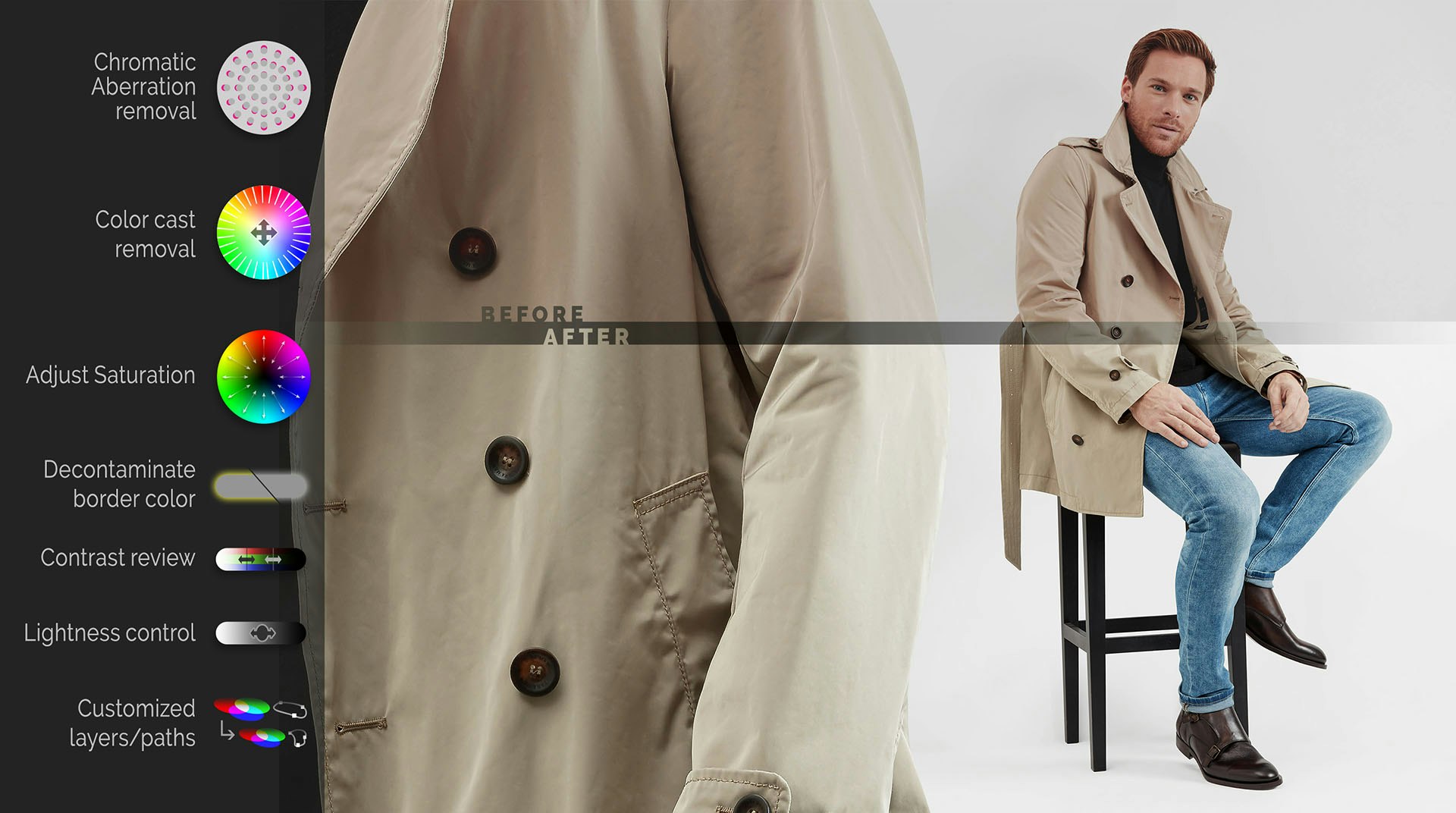 Color Correction
In our Photo Correction addon, we will correct the color to have a correctly adjusted white balance (color-cast removal), brightness adjustment, and use Photoshop's advanced algorithms for 'color denoising'. Although your studio is using their lighting and setup to be as perfect as possible, sometimes the original photos still need subtle adjustments. The camera flash, the lighting colors and angles... these can create issues that become noticeable under high-resolution zooms on your website, or when your images are used on posters, billboards, and magazine prints. Use our Customer Success team for free consultations about setting up your templates for perfect color corrections. Pixelz is more than an image editing company, we are here to help you succeed.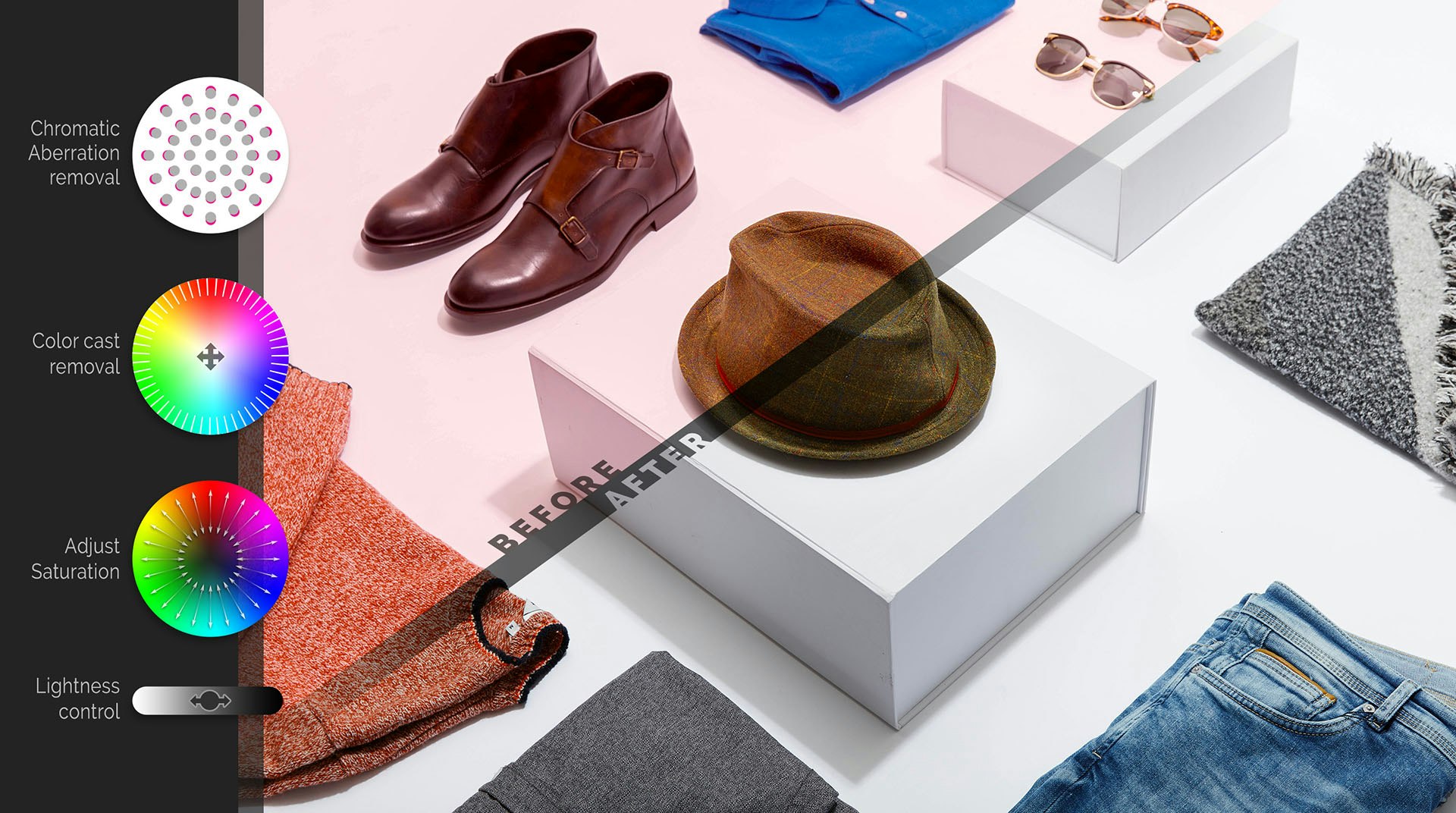 Texture Replacement
Popular in our apparel and furniture industry images, many of our top studios want to ensure the product texture is matching a swatch or reference image, which is often a close-up image of the product fabric. This service reduces product returns from customer dissatisfaction when a product does not match the texture seen in the product image of the online store, and saves studios significant time and effort.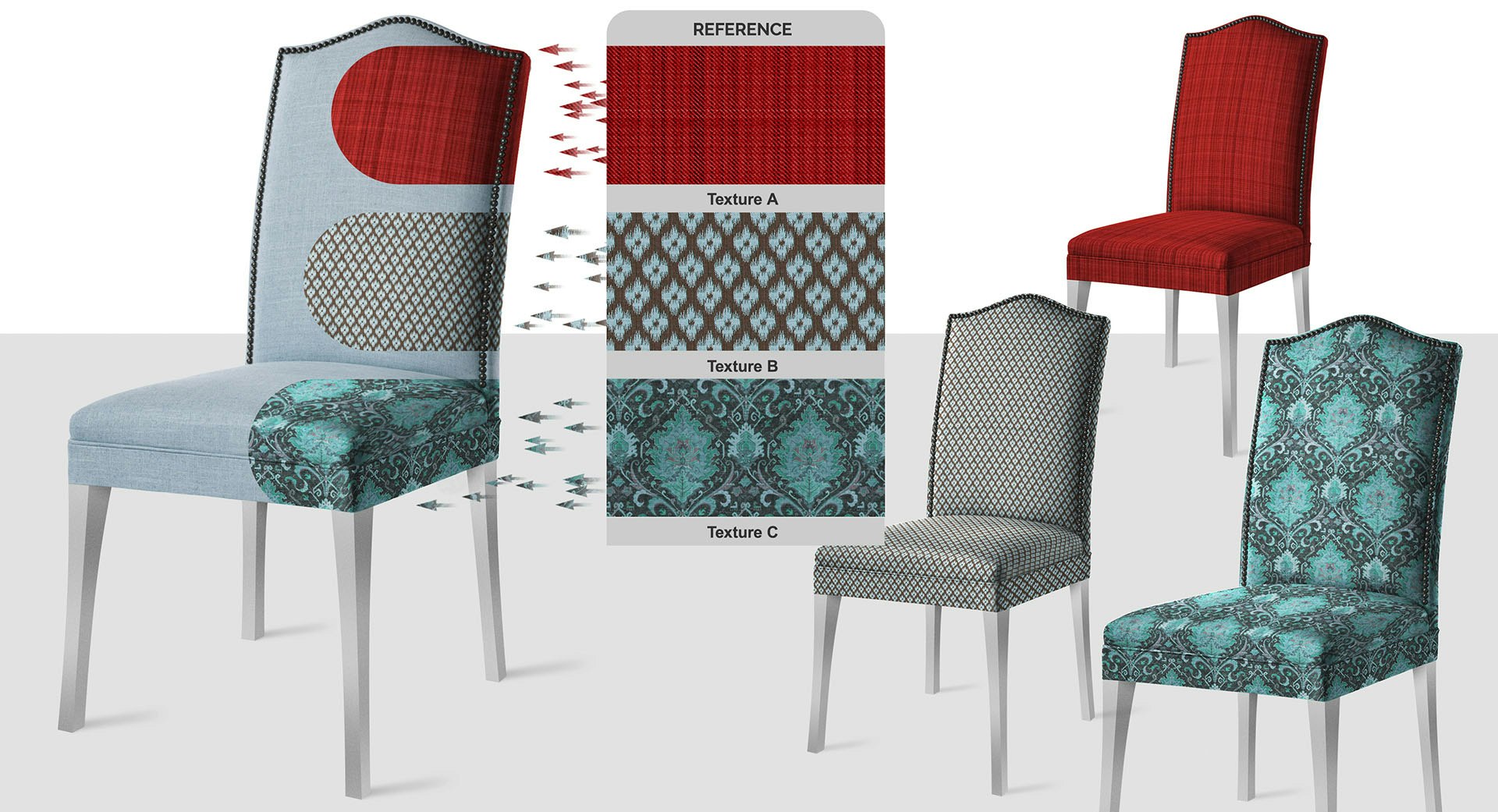 Color Matching Features
Color matching has become a best practice for all ecommerce studios, and Pixelz has invested thousands of developer hours into building AI technology to assist editors with advanced color matching tools. This allows Pixelz to handle extremely high volumes of images, while still achieving the shortest delivery times in the industry. To clarify, AI does not replace our expert photoshop editors, but instead empowers them with proprietary photoshop tools and scripts that help us achieve superior color matching quality.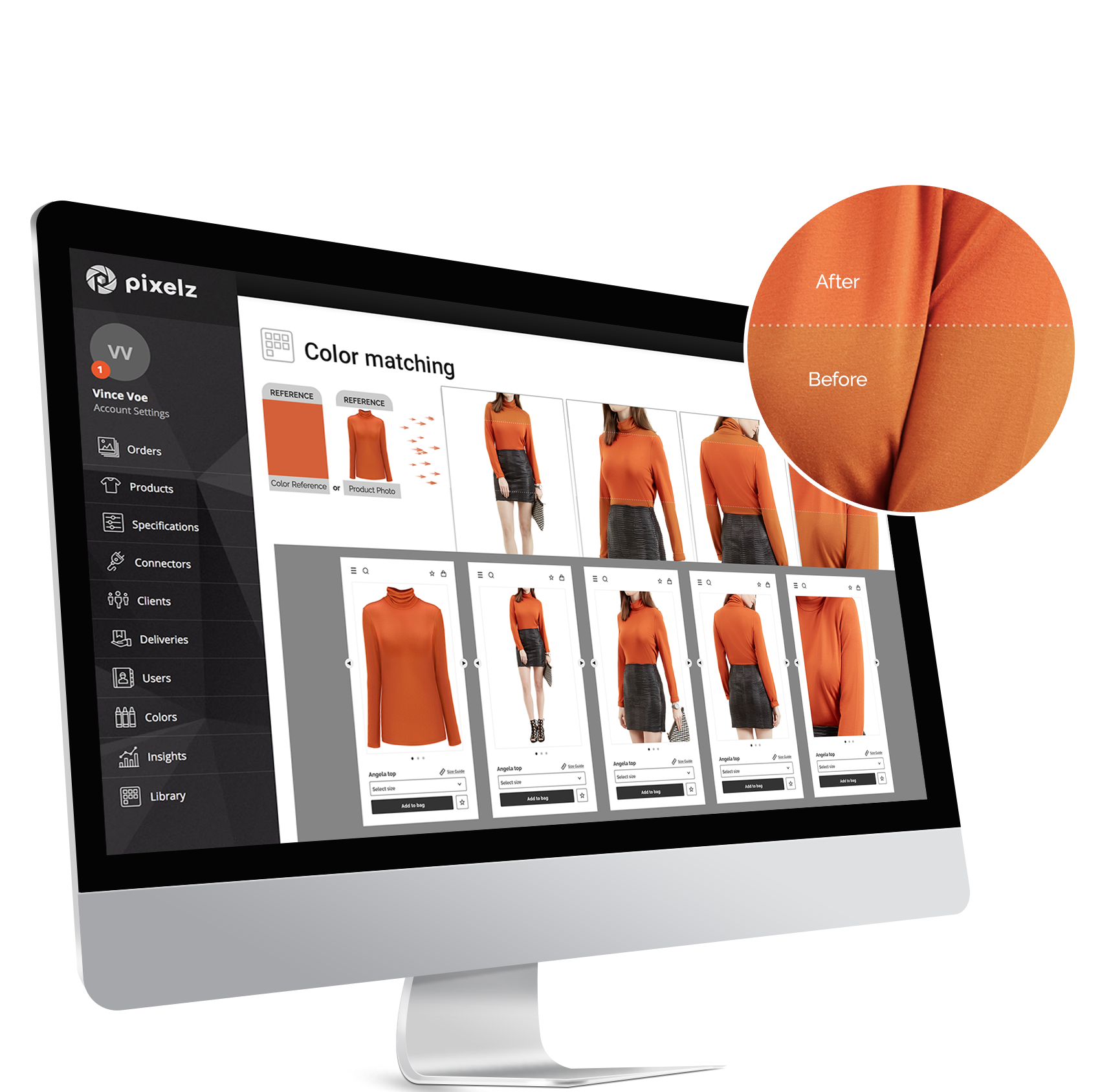 $0.75 per image for Professional color-matching
(custom pricing available for Enterprise and high-volume)

No impact to turnaround time SLA

Automated color-matching with FTP, API, or Pixelz Platform™

Can apply advanced color adjustment, correction, and pixel color denoising

Proprietary AI for Detail Recovery on Over-Exposure photos

Long range of adjustments for saturation, brightness, and color

Keyboard shortcuts for speedy manual color-matching in our Customer Platform

Offers 3 hour delivery (Flow production)

Offers texture matching and replacement services

Can provide multiple output types, including JPG, PNG, TIFF, PSD file with color layers, and more
About Pixelz
Pixelz is the world-leading ecommerce image editing service, with offices in 5 countries and over 350 employees worldwide, having served over 30,000 retailers around the globe and over 42M+ images. We pride ourselves on quality that parallels LEAN manufacturing concepts, aiming for a 99.9% perfect quality rate, while providing the most competitive pricing in the industry. Schedule a consultation with one of our Customer Success experts , or visit our pricing page.