Effortless Image Editing

The product image editing service powering e-commerce.
Flow Retouching Delivers Same-Hour Shot-to-Site
Go from in-camera to online faster than humanly possible. Get turnaround times as fast as 10 minutes, or set granular deadlines synced to your own operations.
If you continuously upload as you shoot, our revolutionary AI-powered post-production system continuously retouches and delivers. Flow Retouching requires enabling and onboarding by a Pro or Enterprise Customer Success Manager.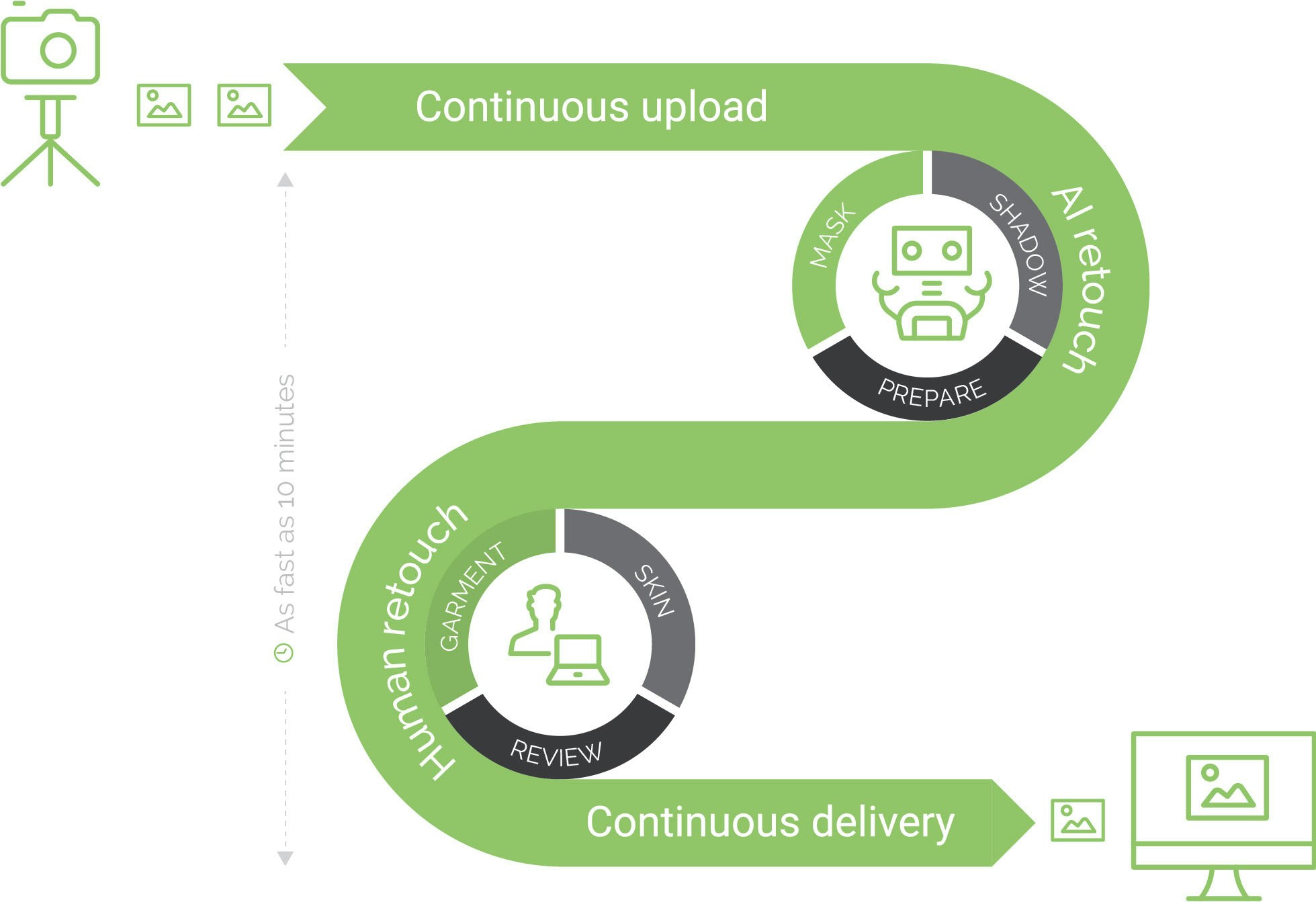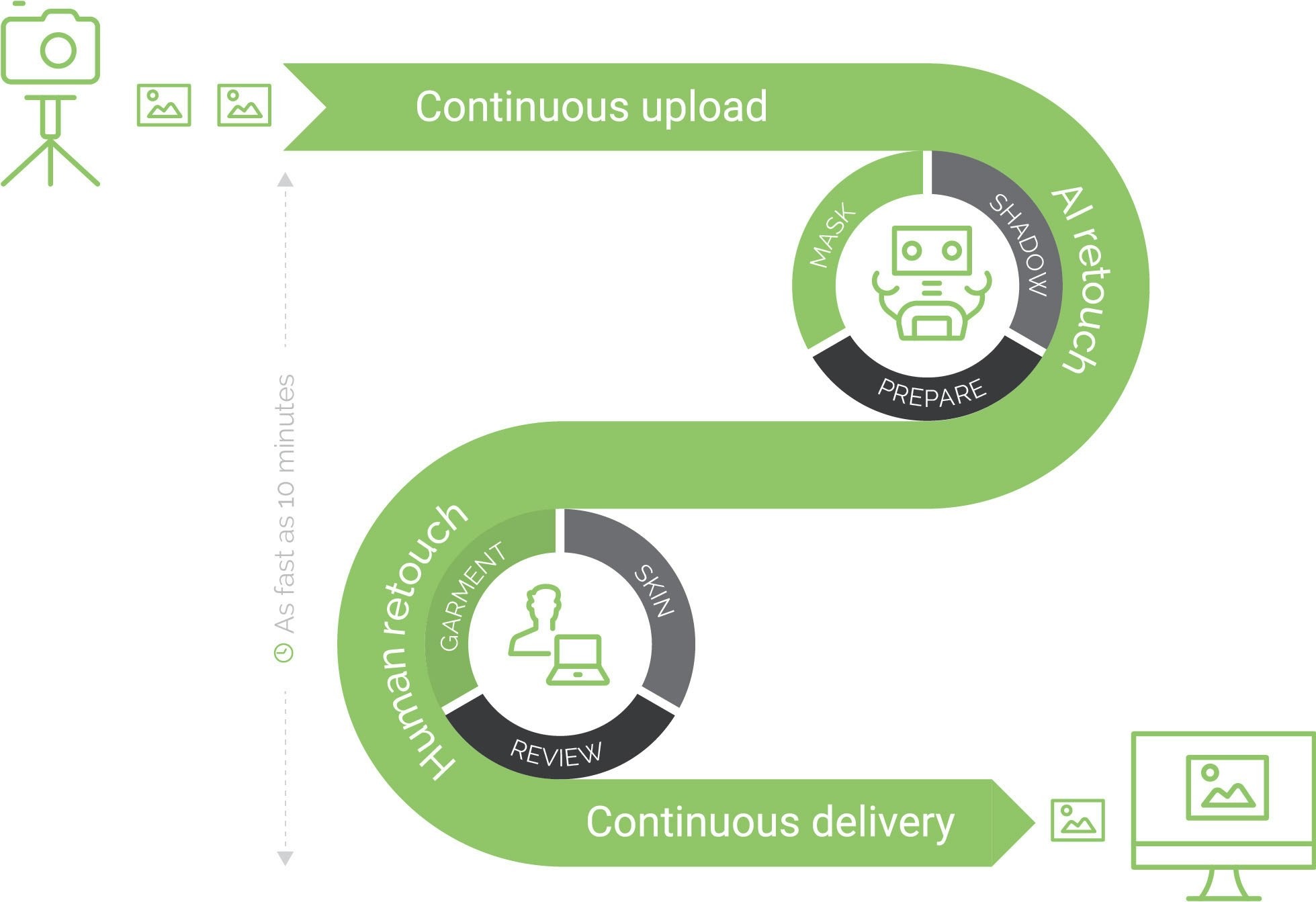 Save time with the easiest product photo retouching service online
You're so over editing e-comm images—it's like a blackhole you can't escape. You want to get back to more creative work in the studio, designing graphics, setting up campaigns, or any of the million more things on your to-do list. So do it! A few quick clicks will set you up to get hundreds (or thousands!) of product images professionally retouched every day.
The Image Editing Services You Need
Background Removal
Knock-outs, cut-outs, etching, silhouettes, etc. However you say it, removing the background from product images is an essential edit.
Retouching
Finish professionally by removing props, smoothing creases, reducing wrinkles, improving shape and symmetry, and cleaning up skin blemishes.
Clipping Paths
Prepare for the future with image files you can use for text wrapping, background removal, print media, and the web.
Color Match
Reduce returns with accurate color. Group images together and color match them to a reference image or color value.
Invisible Mannequin
Models are expensive and mannequins are distracting. Combine multiple images to keep the focus where it should be: on your product.
Shadows
Natural, reflection, and drop shadows add subtle depth that will increase your product's appeal. Remove the background and keep or add shadow.
"We were able to reduce our current expenditures by 40% over prior year, without affecting image capacity and lead-time."
"As high as a 12 percent lift in add-to-cart... It's definitely allowed us to increase what we can do in the studio."
"Pixelz has helped us be more competitive by reducing our studio-to-web lead times and has enabled us to sell multichannel."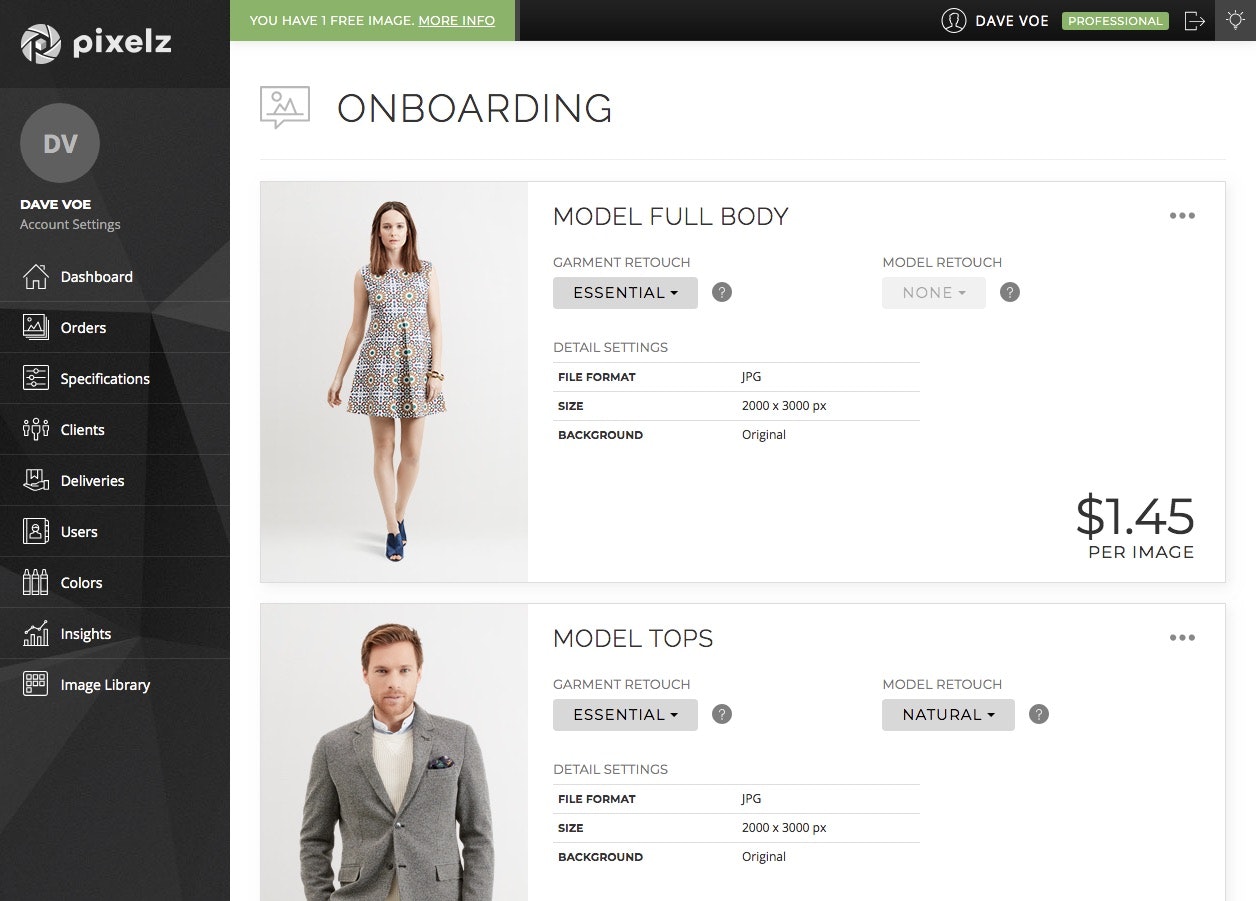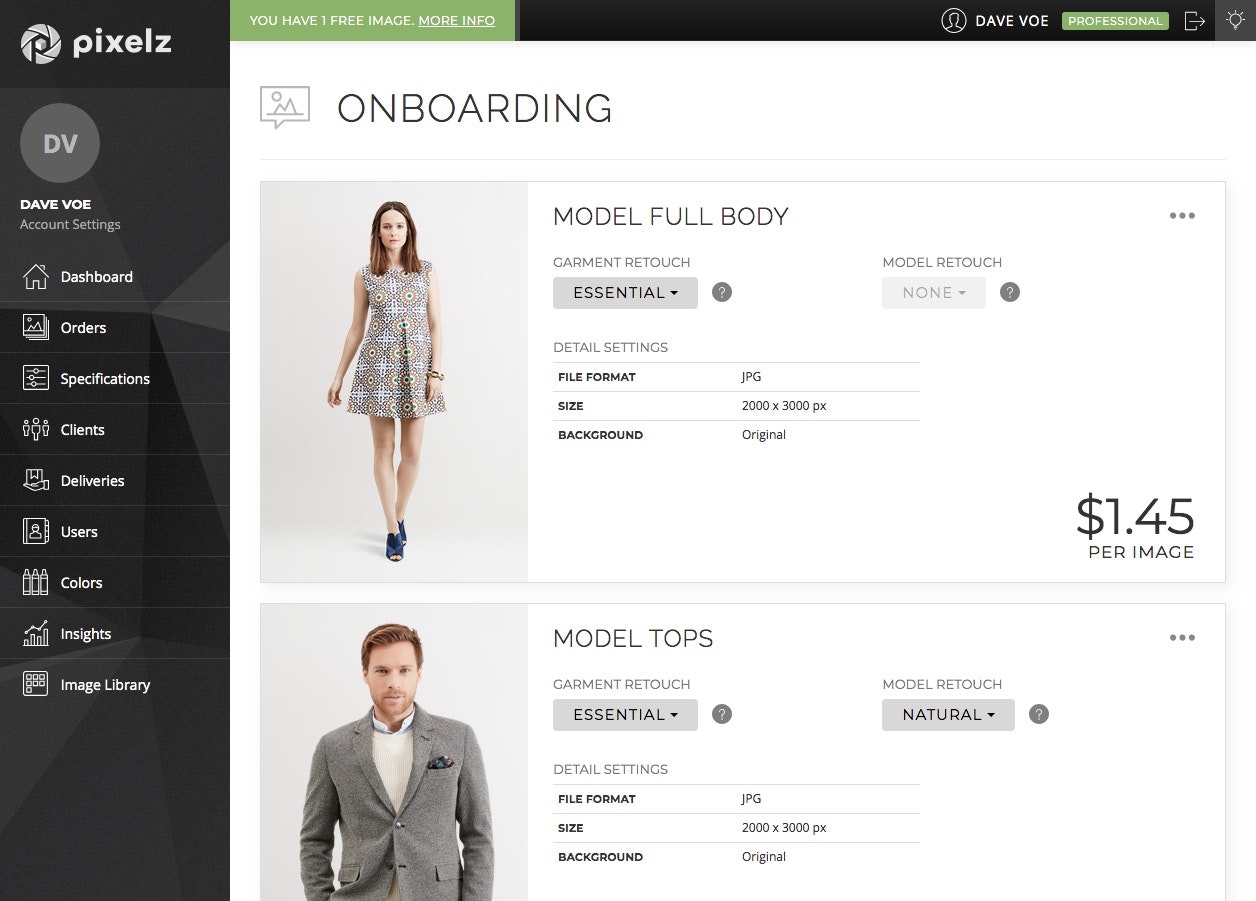 Define your style, raise your standards, and inspire your shoppers
"The accessory, shoes, and jewelry pages on our site have never looked better."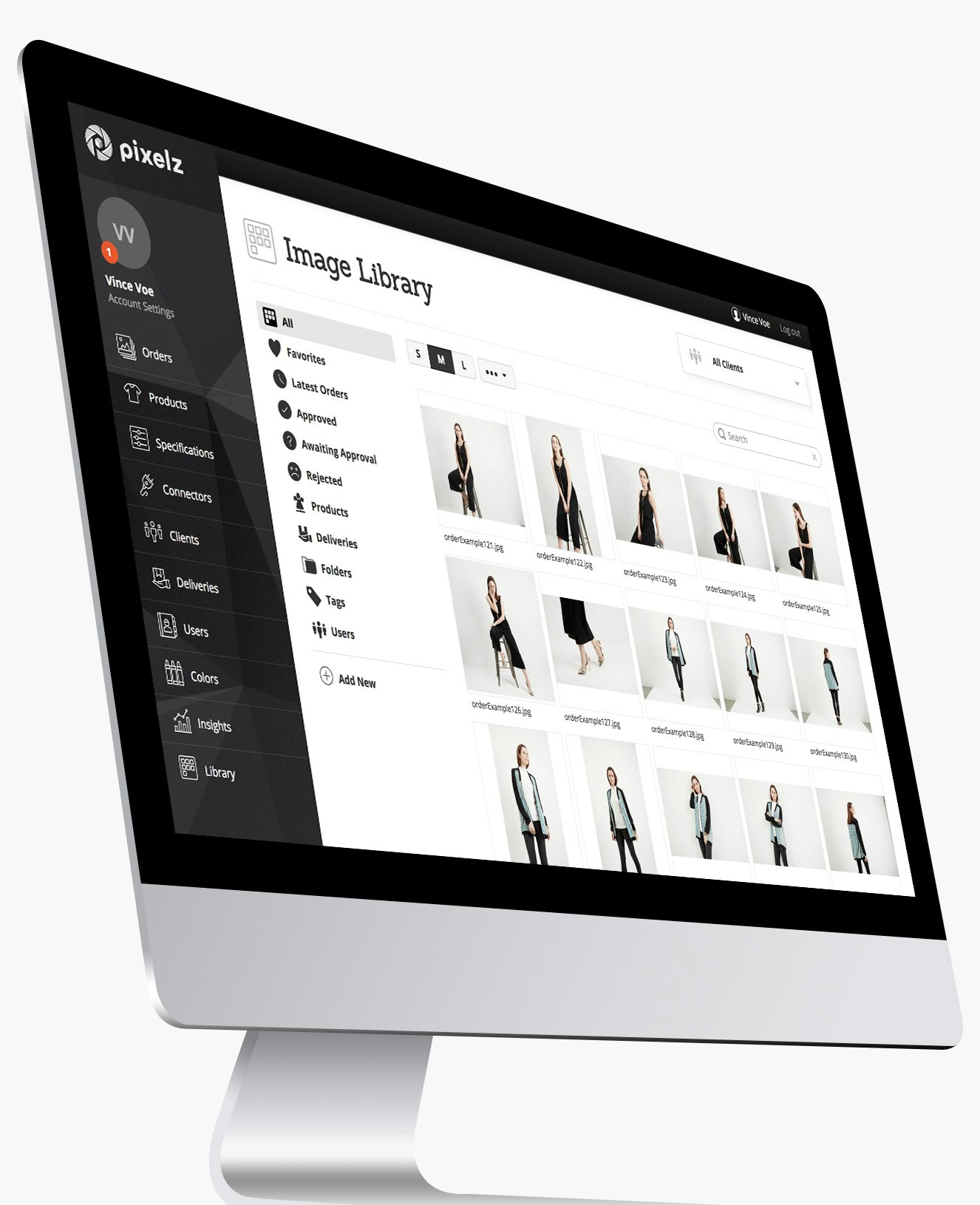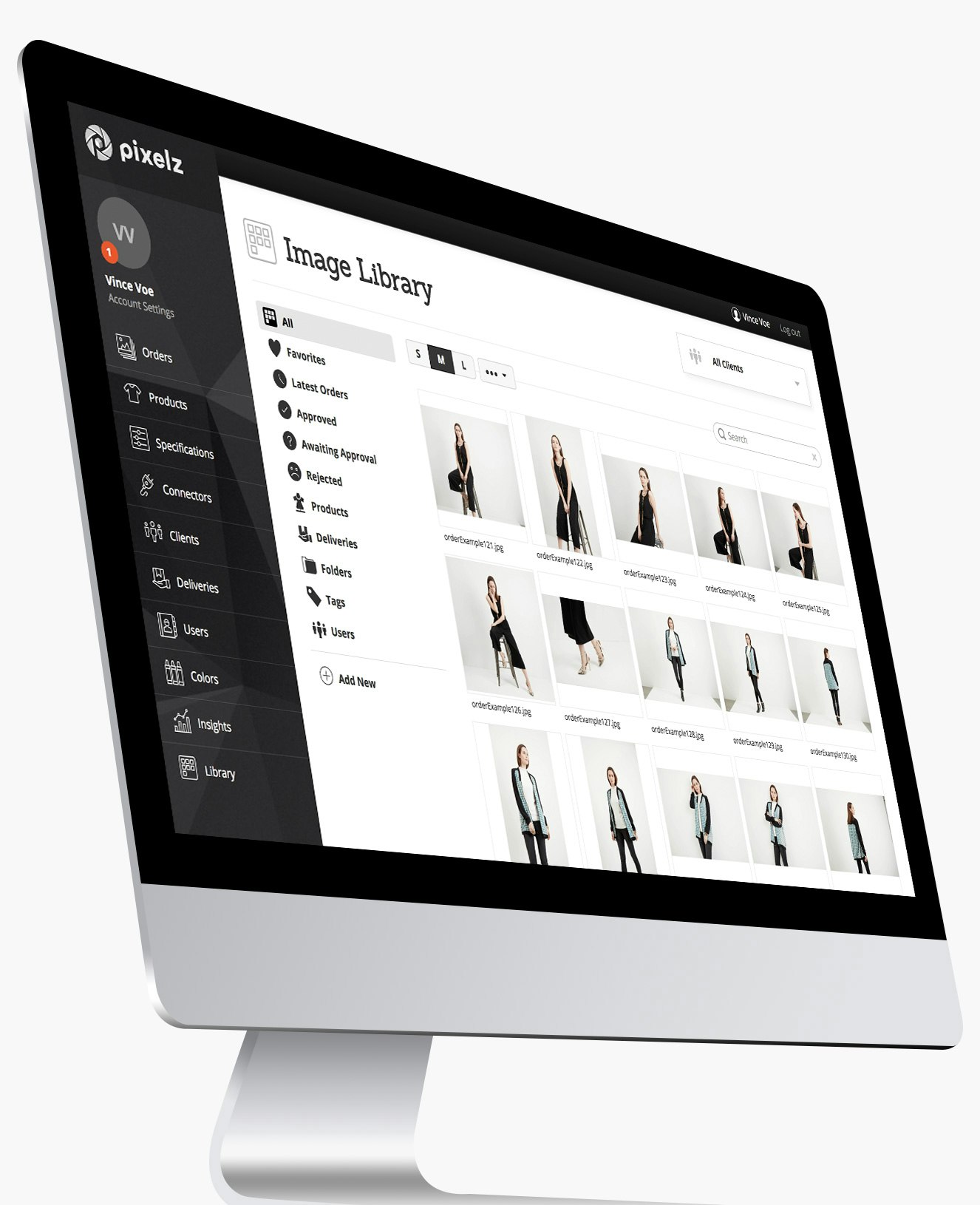 Save more time, leverage technology, and lower your total cost of ownership
"We evaluated the vendor longlist on several parameters... Are they agile? Are they fast in training processes, and so on? That is why Pixelz is our vendor today."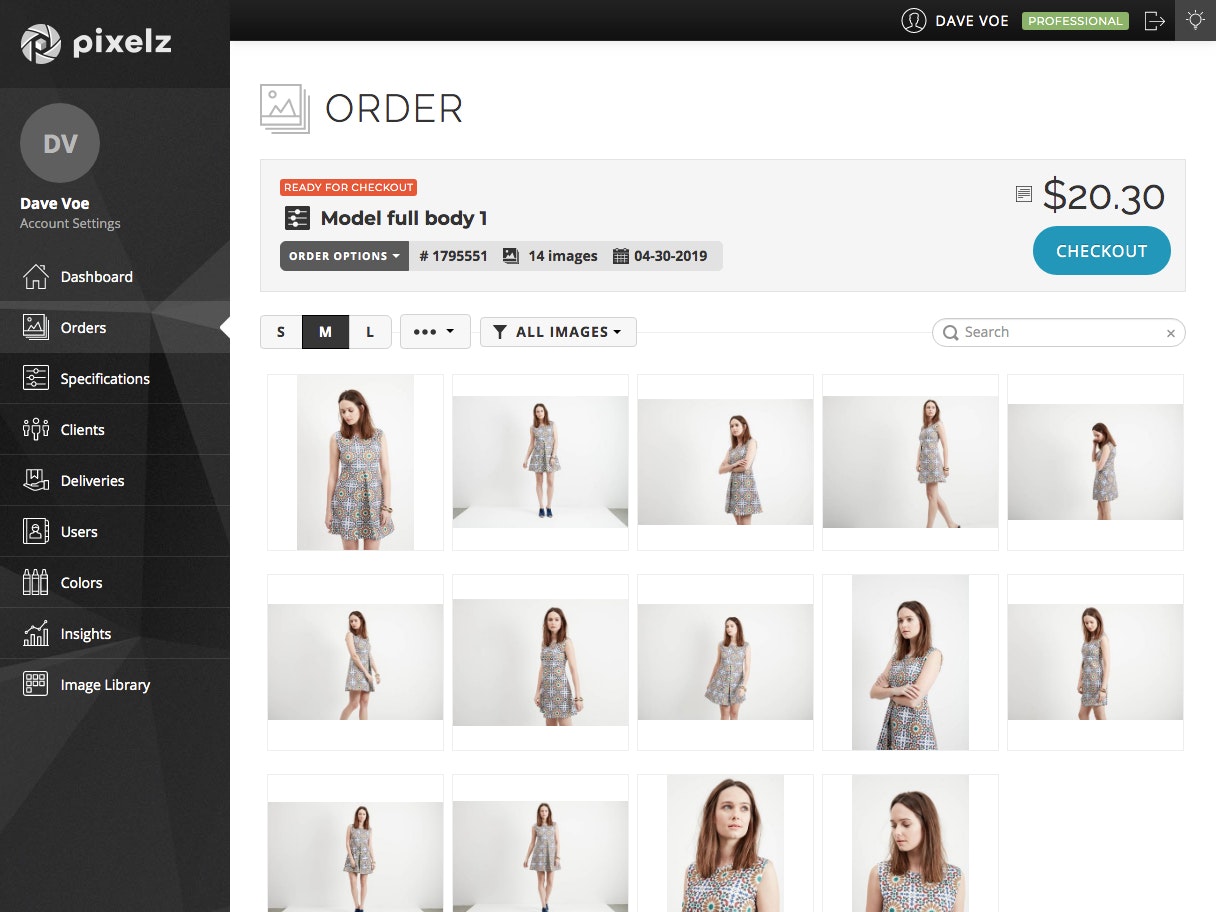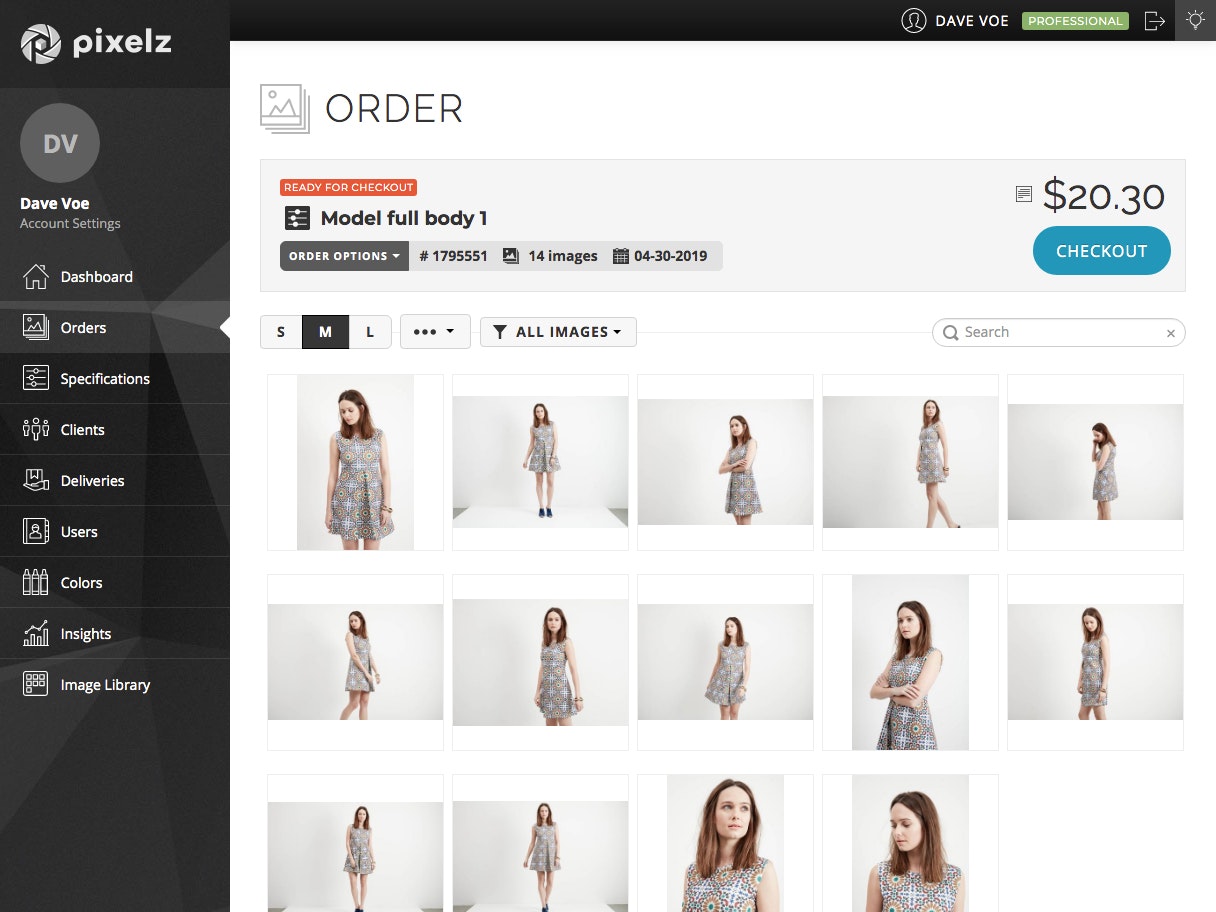 Upload by midnight and get edited images back by 9:00 a.m. your time
"Pixelz has made it really easy for us to be productive."
Start your free trial today.
Trial images edited for free - No credit card required.
A.I. Modernizes Your Retouching Workflow
Produce higher quality photos, faster, and at a greater volume than ever before. Pixelz' proprietary post-production technology (S.A.W.™) revolutionizes photo editing by blending artificial intelligence and specialist image editors in a seamless, consistent, continually improving flow.