Flow Retouching Enables Same-Hour Shot-to-Site
Go from in-camera to online faster than humanly possible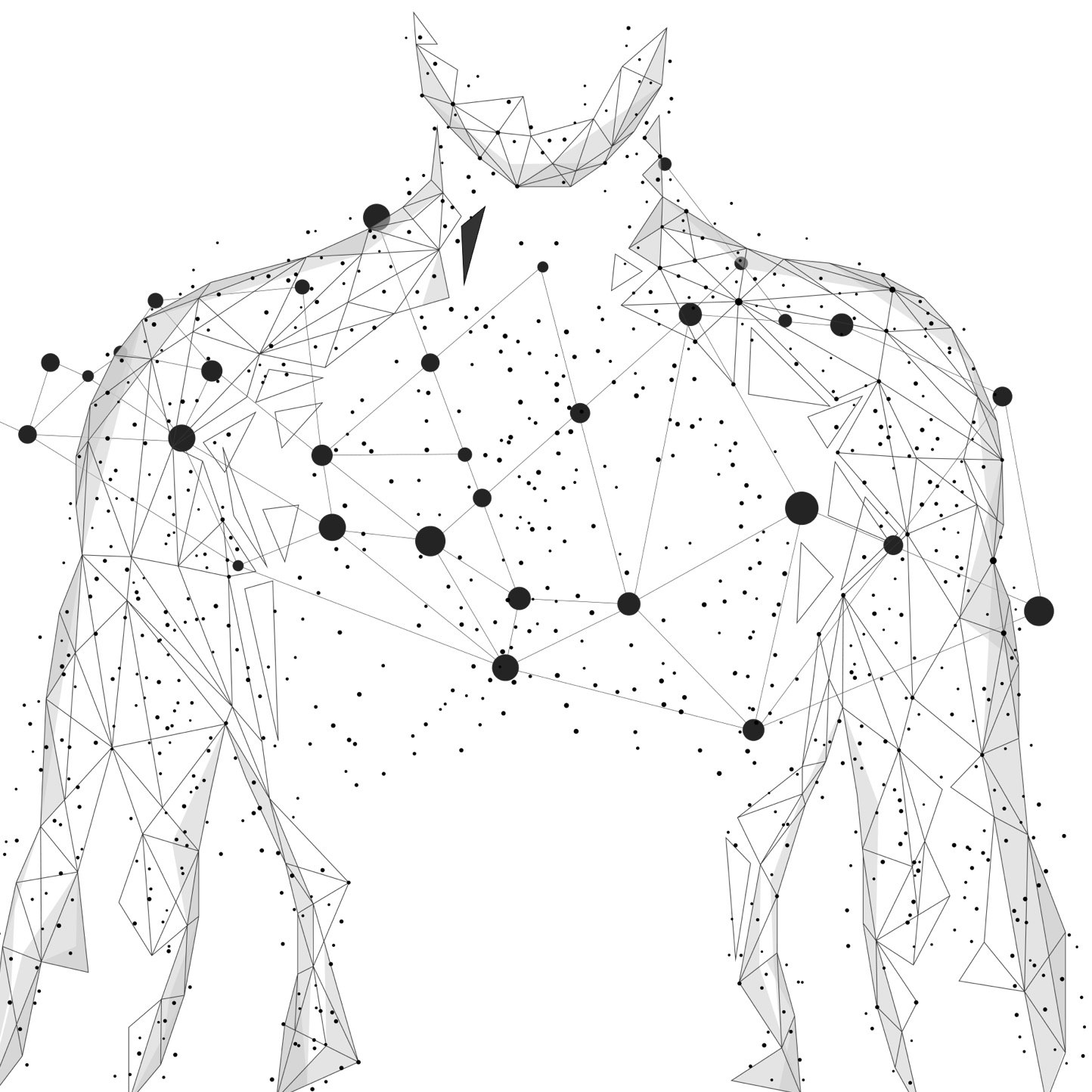 Flow Retouching Gets Your Photos Online Faster
Turnaround times as fast as 10 minutes

Granular deadlines synced to your operations

Continuous delivery throughout the day
Get Demo
How Bestseller Reduced Lead Time by 87%
"We no longer have over deadline product, so now it's about what we can do within the SLA—which is super fun."
What is Flow?
Flow Production is a term that originated in Lean manufacturing. Flow Retouching is influenced most heavily by the concept of "one-piece flow." The principle is simple: reduce work in progress by moving a piece along immediately until it's done, instead of batching. It's how Pixelz has been operating internally for years while developing our lean retouching smart factory.
How does Flow Retouching work?
Shoot a product. Upload that product's photos to Pixelz. Repeat.
While you're shooting, we're retouching—and quite possibly you'll have retouched photos back while you're shooting your next product.
Upload via software integration, API, FTP, or the web. What matters is that you're uploading continuously, instead of delaying to batch.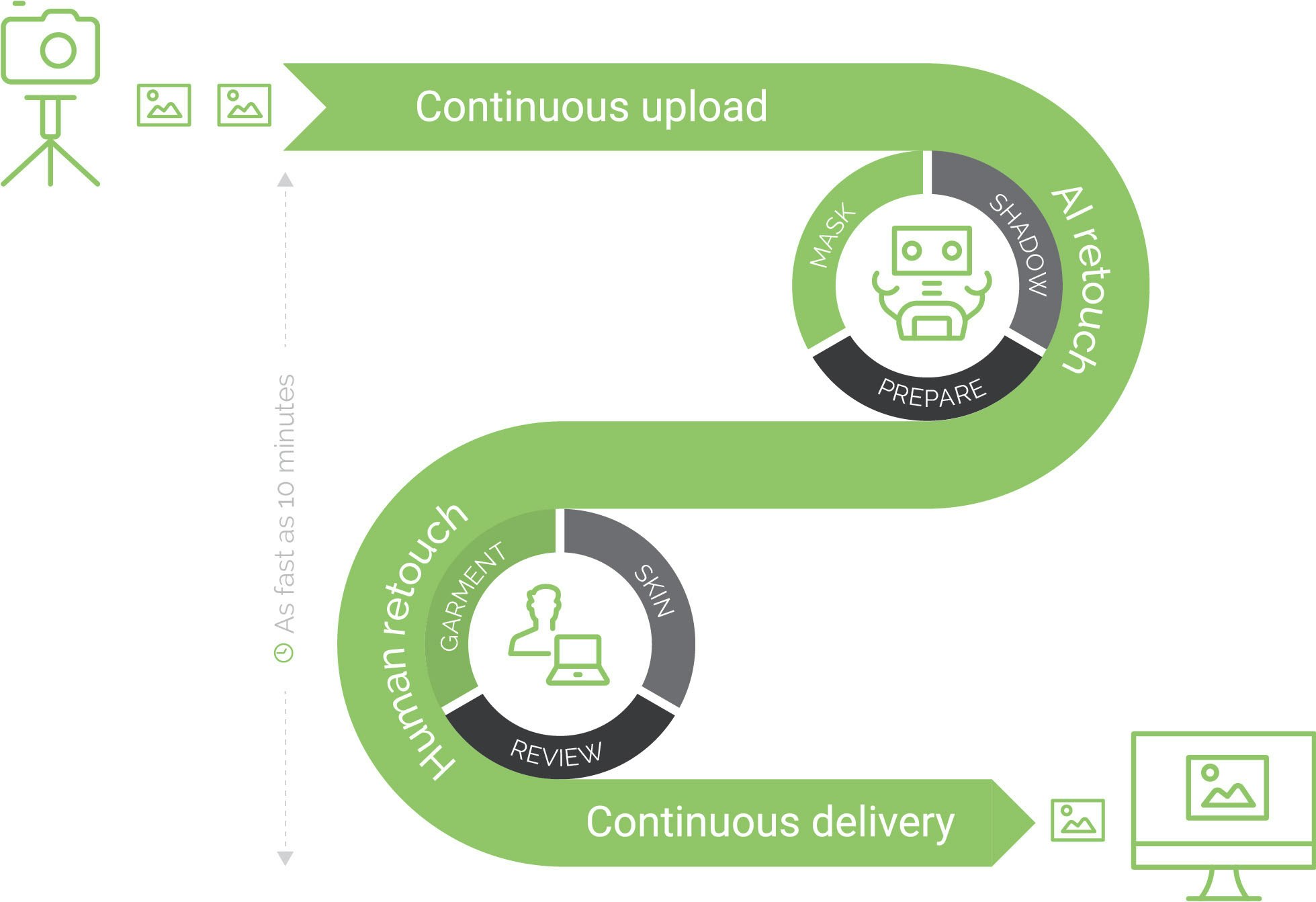 AI & Lean Post-Production Enable Flow
Flow requires consistent, fast, and reliable retouching results. Pixelz has built a retouching smart factory with specialist editors, AI, and automated processes for elevated quality at near infinite scale.
We've automated over 50% of our retouching. Learn how, from our Lead Computer Vision Scientist.
Learn More About Smart Retouching & Flow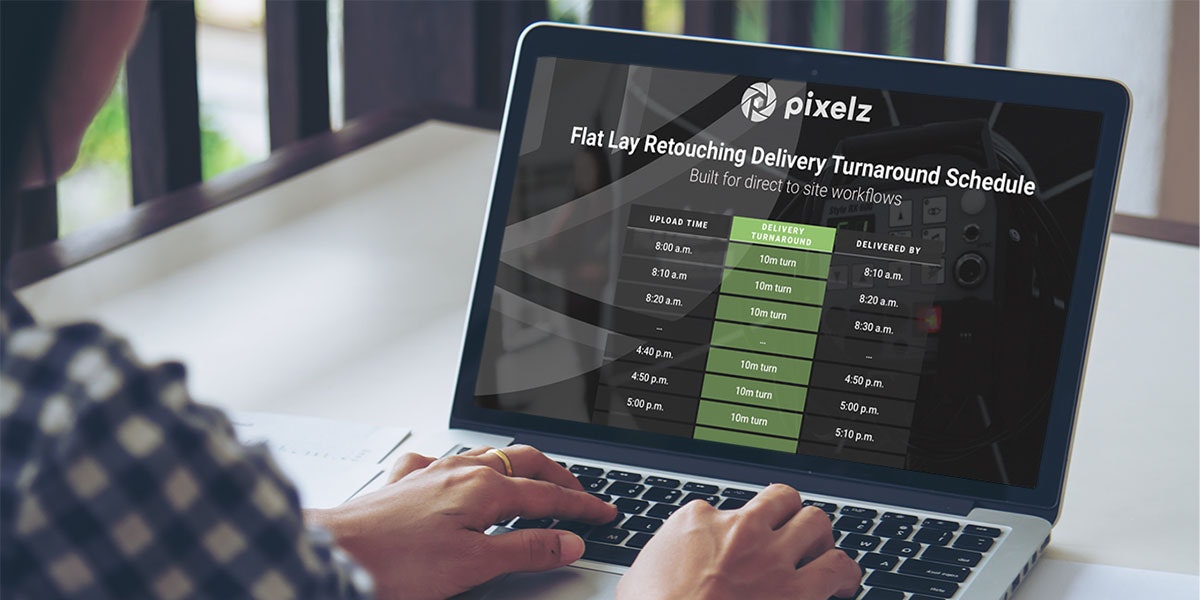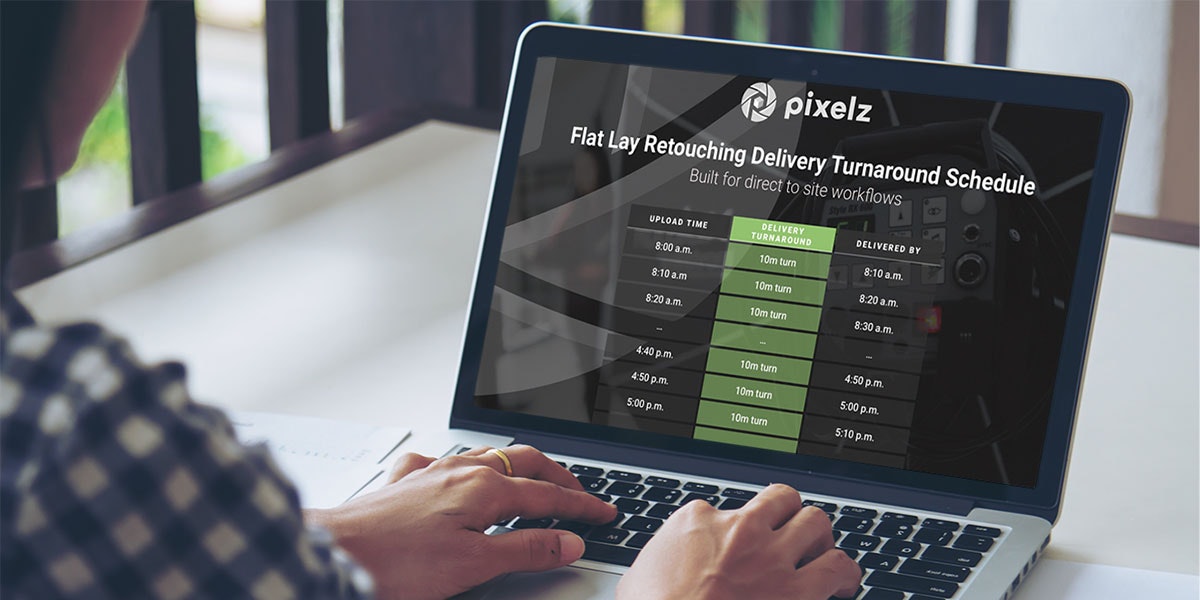 So you've uploaded product images to a retouching service. When do you want them back? The answer we almost always hear is...
learn more