Professional Photo Retouching
and Editing Services
At Pixelz, we are more than a professional retouching service, we are your post-production partner for success, and we're adding new features and services based on your feedback. Find a comprehensive list below of all our services:
Image Editing Services
Our Image Editing Services cover all the aspects of professional product photos so that your product is the star of the show. Discover all our services below:
Image Background Services
By combining AI technology with expert human photo editors, we have developed the world's leading background removal service. Customize all aspects of the background removal including background extension, cropping, scaling, and background color. We also offer clipping path services and background retouching to handle all your photo retouching needs.

Ghost Mannequin
Give life to your images with 2D and 3D mannequin techniques! Pixelz has combined millions of images into world-class ghost mannequin product imagery. Many of your mannequin images also have model photos on the same product set, and Pixelz can color-match your images so that both sets of images (model and mannequin) have perfect color matching. Learn more about our ghost mannequin technique here.


Color Correction Services

Color Matching
Color is at the heart of product photography and produces some of its biggest challenges. Inaccurate color can lead to returns when the product does not match the customer's expectations. We can help integrate color and texturing matching into your workflow to save you time and money. Not to mention, create some very happy customers! Learn more about all our color correction services here.

Color Changing
Color Change or Colorways as we call it, allows you to create different color versions of your products. That means 1 set of photos of a product can become multiple sets of images in different colorways. We make it easy to keep track of all your brand colors as well with your very own Color Library. Learn more about all our color correction services here.

Color Correction
Regardless of how well you set up the studio lighting and color calibration, sometimes adjustments need to be made. We can adjust saturation, hue, contrast, brightness, and more especially for your specialty products and reflective products. You can also use grey cards in your product shoots, and let Pixelz do the color cast removal, as well as editing out the gray cards. Learn more about all our color correction services here.
Shadows
A product image with shadows gives your product images perspective, consistency, and depth. Over 90% of our footwear, eyewear, and handbag images are using our shadow services. Our Shadow service offers 4 options for your retouched photo:
Keep Original Shadow
Drop Shadow
Reflection Shadow
Remove Shadow


Retouching
No spec of dust shall be left behind! We take our photo retouching seriously that's we've spent the last 10 years training AI to help us out! Let us show you what we can do with retouching (human & AI) from hair to watch faces
Garment & Apparel Retouching
Let our editors take care of the tedious work, so your creatives can focus on bringing your products to life. Whether you use pins, tape, or fishing lines in the studio, we can edit them out. And every image needs a set of eyes to review for packaging creases, wrinkle, symmetry alignment, dust, and general retouching. Consider us the professional clean-up crew that will efficiently touch up your product photos.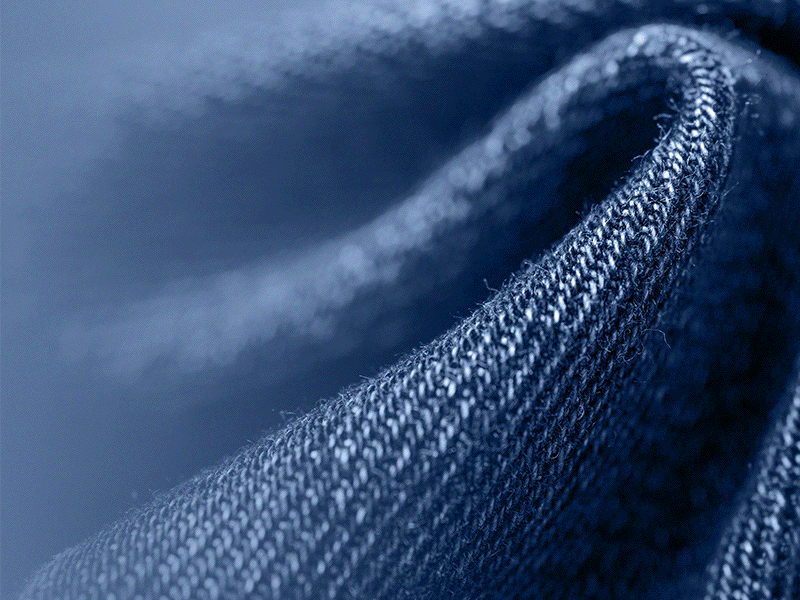 Model and Skin Retouching
There's no one-size-fits-all for model retouching which is why you can build out your retouching specifications to the level you prefer. We love getting to work with so many different brands so we understand that your models need to maintain the brand aesthetic.

We can provide all levels of professional photo retouching for whatever style aligns with your brand. Do you like your models to keep the freckles and imperfections or do you like the classic polished retouch? The ambiance of the model can provide negative or positive influences on a product buying decision - by removing eye bags and giving consistent skin tones ( hand and legs matching facial tone), the subconscious of your customers are less distracted and more focused on the product itself.


Editorial Retouching
With Pixelz Editorial Retouching, we want to bring your story to life by removing the heavy lifting of high-end retouching and giving you the ability to scale your editorial photography and production. A combination of an innovative platform and a highly experienced team of retouchers means you will always be ready for the next campaign! Learn more about Editorial Retouching here.

Footwear Retouching
Whether you shoot your product images on live models, mannequins, or solo on a table, we can make your product photos stand out. We can provide consistent quality professional retouching to your shoes, high heels, luxury footwear, and other categories. Fixing laces, flipping the shoe, adding a logo, or simply cleaning up. We have done it all with over 10 years of experience and millions of footwear images edited.


Flow Retouching
For high-volume studios (daily uploads of hundreds to thousands of images) we can provide same-day delivery within 3 hours, sometimes even within 10 minutes with Flow Retouching. Flow Retouching helps save on photo retouching services costs and reduces lead time, allowing your studio team more time to create. Flow Retouching leaves behind batching and moves images through the retouching process quickly by breaking the retouching work into small steps.

Sound too good to be true? We are already working with top e-commerce retailers to improve their post-production workflow. Learn more about how Flow Retouching here.



Eyewear Retouching
Sunglasses and eyewear image editing are unique - there are reflections you want to keep, and reflections you need to be removed. Shadows to keep and shadows that need to be retouched or recreated. With our standard sunglasses specification, it is easy to set retouching guidelines that focus on removing unwanted reflections, imperfections and recreating details that should be visible through the lenses. Whether your retouching needs are standard or require some extra steps, we'll make your post-production editing process feel effortless.


Accessories Retouching
Flawless aesthetically pleasing images are proven to boost sales, and sometimes this means more than background removal. It also means retouching the product itself, adding a shadow, reflection, color correction, and ultimately providing the customer with imagery that matches your branding and style. Whether a tie, cufflinks, wallets, or backpacks we can help you set up specifications that match your brand and make your product stand out.


Jewelry & Watch Retouching
Jewelry and watches are competitive high-value items that require pixel-perfect imagery for e-commerce sales. We understand your needs and offer premium services, custom prices, and unbeatable quality to match your needs. You won't pay for packages and bundles, you'll only be invoiced for the services you need. We can provide you with JPG, PNG, TIFF, or the finished PSD files with clipping paths and layers as you need them.
Furniture Retouching
The rise of furniture e-commerce is accelerating at a rapid pace, and attractive imagery of home furnishings is more important than ever before. Pixelz has photo editors specialized in furniture retouch, which goes beyond simple background removal. Reach out to our customer success team to learn more about how you can optimize your workflows with furniture retouch, texture matching, color matching, and same-day delivery on large image orders.

Platform
With our browser-based Pixelz Platform, you'll have your data, insights, image library, and order history all in one place.
Pixelz Platform
With our browser-based Pixelz Platform, you'll have your data, insights, image library, and order history all in one place. And because transparency is so important you can also monitor your images in real-time as they go through each step on the platform. The Pixelz Platform includes:
Dashboards and reports for studio productivity
100% transparency with order status
Image viewer that includes before and after comparison
Uploads and deliveries via FTP, API, or in the platform. We support JPG PNG TIFF, and PSD file types
Mark rejections easily with the markup tool. And you'll have unlimited reprocessing, free of charge

Image Library
Ever misplaced a file or folder? With Pixelz Image Library, you'll always have your images backed up to your secure library! The Image Library offers more than the security of backing up your images. You can also create collections of images and manage your images for approval and rejection.

Unbeatable Delivery Time
Pixelz truly aims to be the best in the industry - it's not a catchphrase, it's a direct KPI for all our teams. We can deliver finished images in as little as 10 minutes for our Flow Retouching customers. We can also customize deadline requirements for you, so you can choose same-day deliveries, 12 hours, 24 hours, or 48-hour delivery times. And you'll have the ability to purchase expedited delivery (3-hour turnaround) for those occasional emergencies.

Optimized Rejection Process
Part of being a professional service is admitting that we aren't always 100% perfect. That's why we've created what we think is an easy and painless rejection process for retouched images. The rejection tool in the Pixelz Platform allows you to draw, mark, and comment on the photo to ensure you get exactly what you need. And when we receive a rejection, fixing the image is our top priority. You'll often find that we return your fixed image within minutes or hours, not days!

Customer Support
Our Pixelz Solutions Consultants work with professional studios to optimize their workflows and save countless hours and thousands of dollars per month. Seems too good to be true? We have over a dozen case studies with top studios in the e-commerce market - you can read those case studies here