HANOI, VIETNAM
Academy Team Teader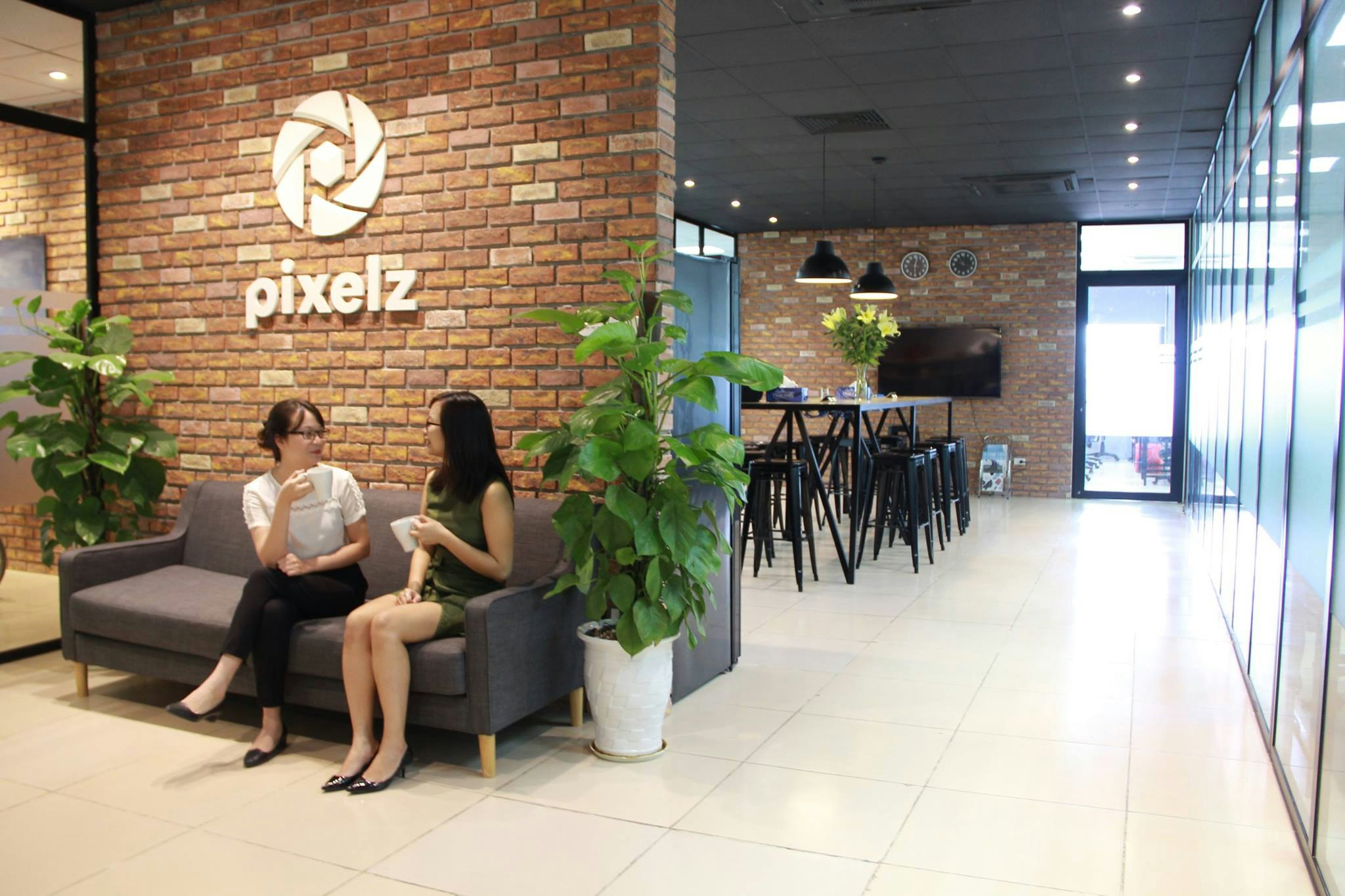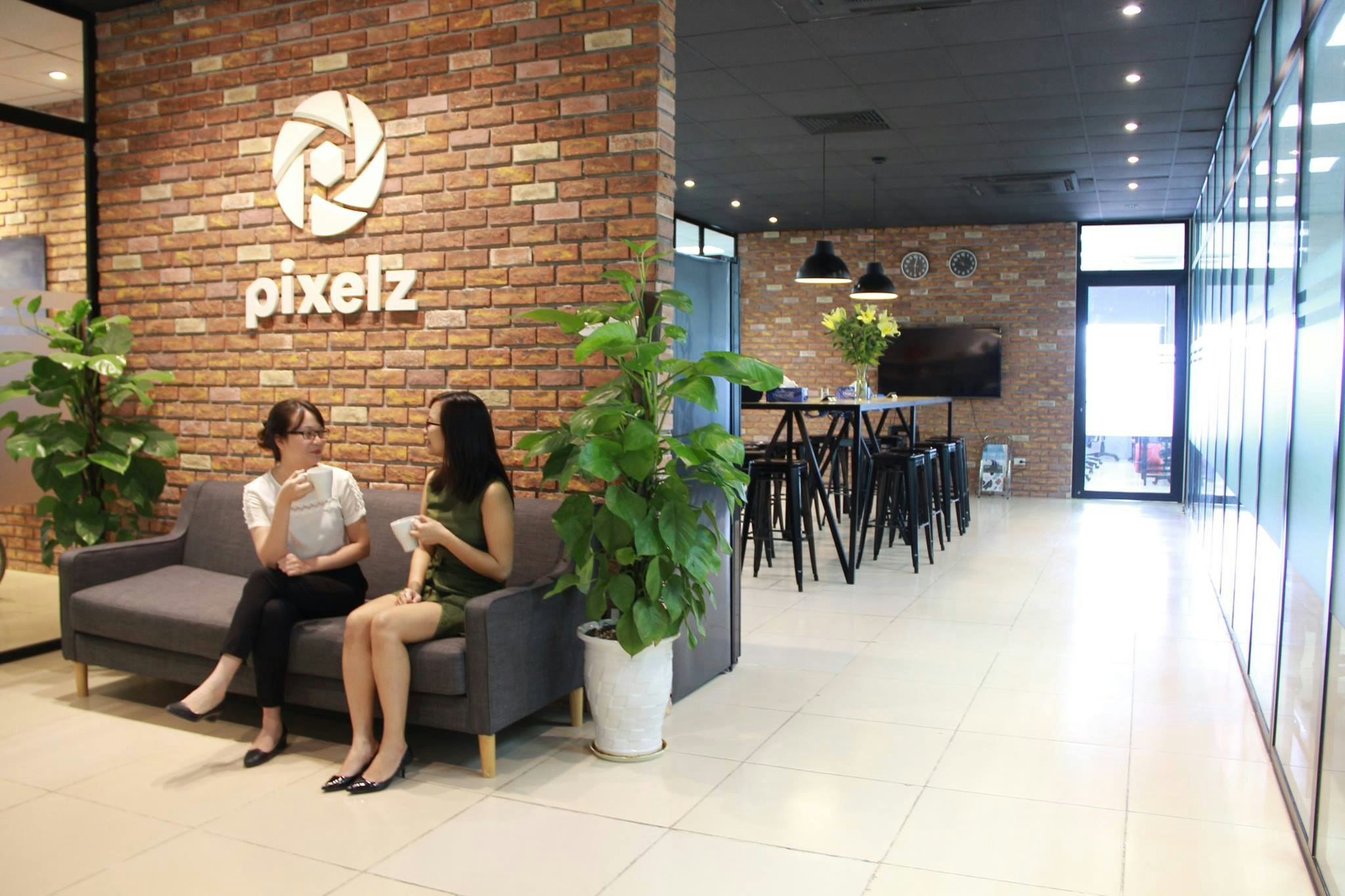 ABOUT PIXELZ
At Pixelz, we help brands and retailers effortlessly retouch product images for e-commerce to boost their online sales and reduce returns.
We've spent years investing in people and developing software to create post-production's greatest ever timesaver, S.A.W.TM, a digital production platform and traffic control system powered by AI and specialized retouchers. The result is a retouching service offering unprecedented speed, consistency, and scalability.
We're trusted by leading brands in every category and have retouched 30 million product images and counting. Pixelz was founded in Denmark but is now found locally, thanks to offices in 6 countries hosting a team of 700 people globally.
Our vision is to change the way product image editing and studio management is handled in organizations the world over, leading to transformational change for our customers, from the bottom line to effective time management. Driven by Pixelz core values, we are passionate but always 'Let Data Decide', we 'Build Genuine Relationships' by treating colleagues and customers openly and honestly and we 'Own it" by empowering each other to act when we see opportunity and taking pride in our work, presenting our ideas and challenging the status quo. Our goal is excellence: in design, in business processes, in time management, in employee quality of life.
THE ROLE
Academy is the technical training team of Pixelz focused on Photoshop training for image editing production. Academy manages & runs its major online training platform which is Academy Online.
The role is responsible for arranging, monitoring, and effectively evaluating the team's missions to achieve optimal training results; helping the organization achieve high production efficiency through well-equipped production skills and effective training. Continuously develop skills & performance of team members.
RESPONSIBILITIES
1. Manage & improve training platforms
Monitor & supervise operation of Academy Online System
Monitor & supervise operation of other training activities
Continuously improve AOS & other training tools / platforms
2. Manage & secure training content
Monitor & supervise the creation & archiving of training content & materials
Continuously improve efficiency & security of the creation of training content
3. Manage training capacity
Plan & manage AOS training capacity
Plan & manage other training platform capacity
Plan & manage capacity of training quality contro
4. Manage & lead team
Create, assign & manage tasks
Supervise & assess performance of team members
Empower & motivate members to improve team performance
Participate in building & developing team
5. Analyzing & Reporting
Analyze & report on AOS data
Analyze & report on other training data
6. Procedures
Build & revise training regulations
Build & revise team processes
Build & revise cross-teams processes
7. Others
Guide & support new team members as assigned
Other supporting tasks as assigned
REQUIREMENTS
College degree and above
At least 2 years of experiences in managing Photoshop training group or equivalent
At least 1 year of experience in operating online learning system
Have knowledge of online and in-class learning management system/ platforms
Have knowledge of google docs
Understand the standards and expectations of customers in the industry
Creative thinking and good at problem solving.
Careful and strong attention to detail
Self-challenging skill
Well-organized hard working honest
Self-motivated with a positive "can-do" attitude and teamwork.
Open-minded and keen to learn new thing.
English level (at least IELTS 4.0)
Strong critical thinking and analytical skills.
WE OFFER
International working environment
Flexible working time and result oriented.
Maximum work from home 5 days a month
Social, healthcare and unemployment insurances complied with labor law.
Up to 15 annual leave days per year
13th salary.
Company trip for employees.
Interested candidates please send your CV to email address: hr@pixelz.com "Academy Team Teader - Your full name". Only qualified candidates are contacted.