HANOI, VIETNAM
Customer Support Manager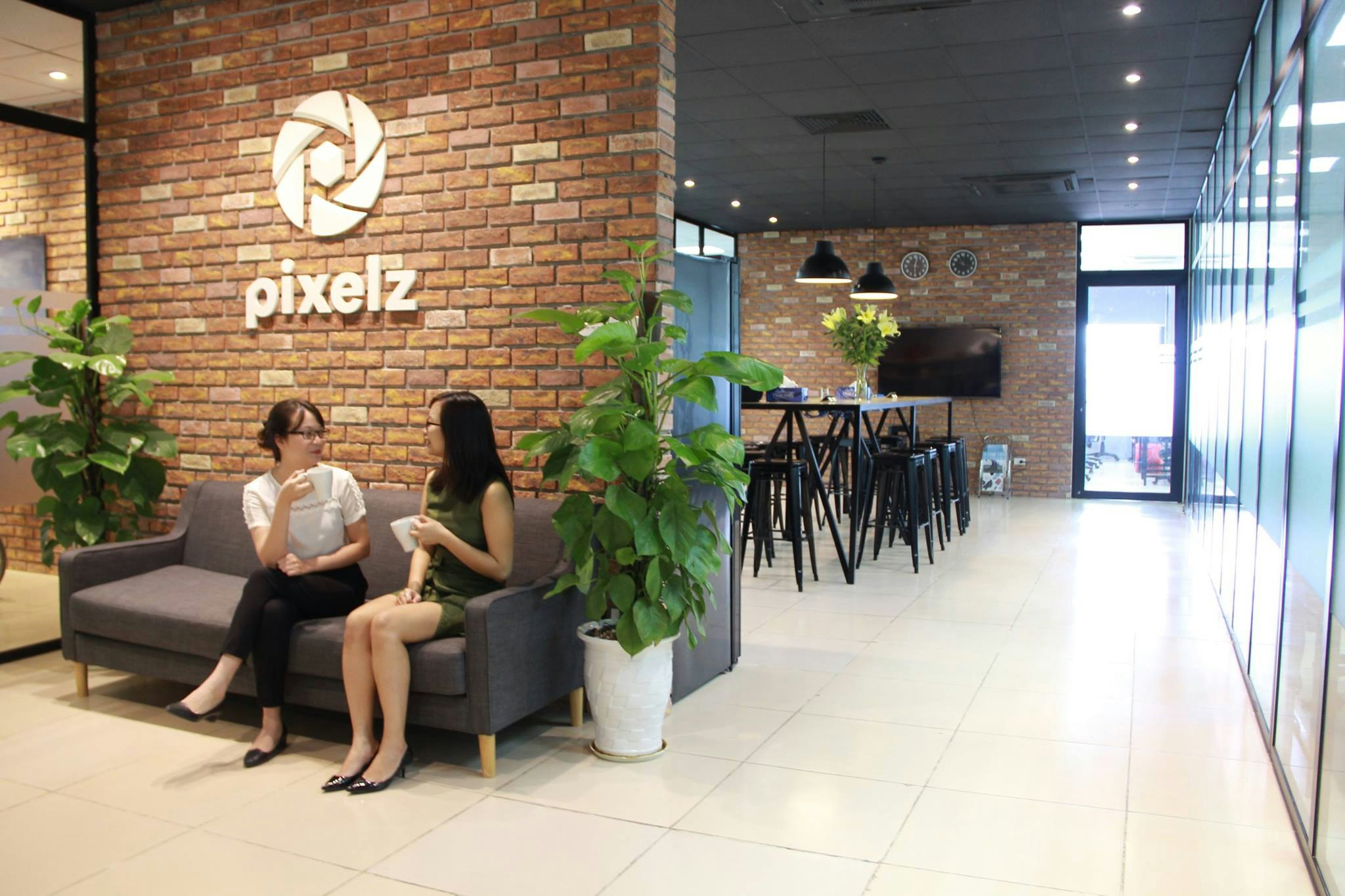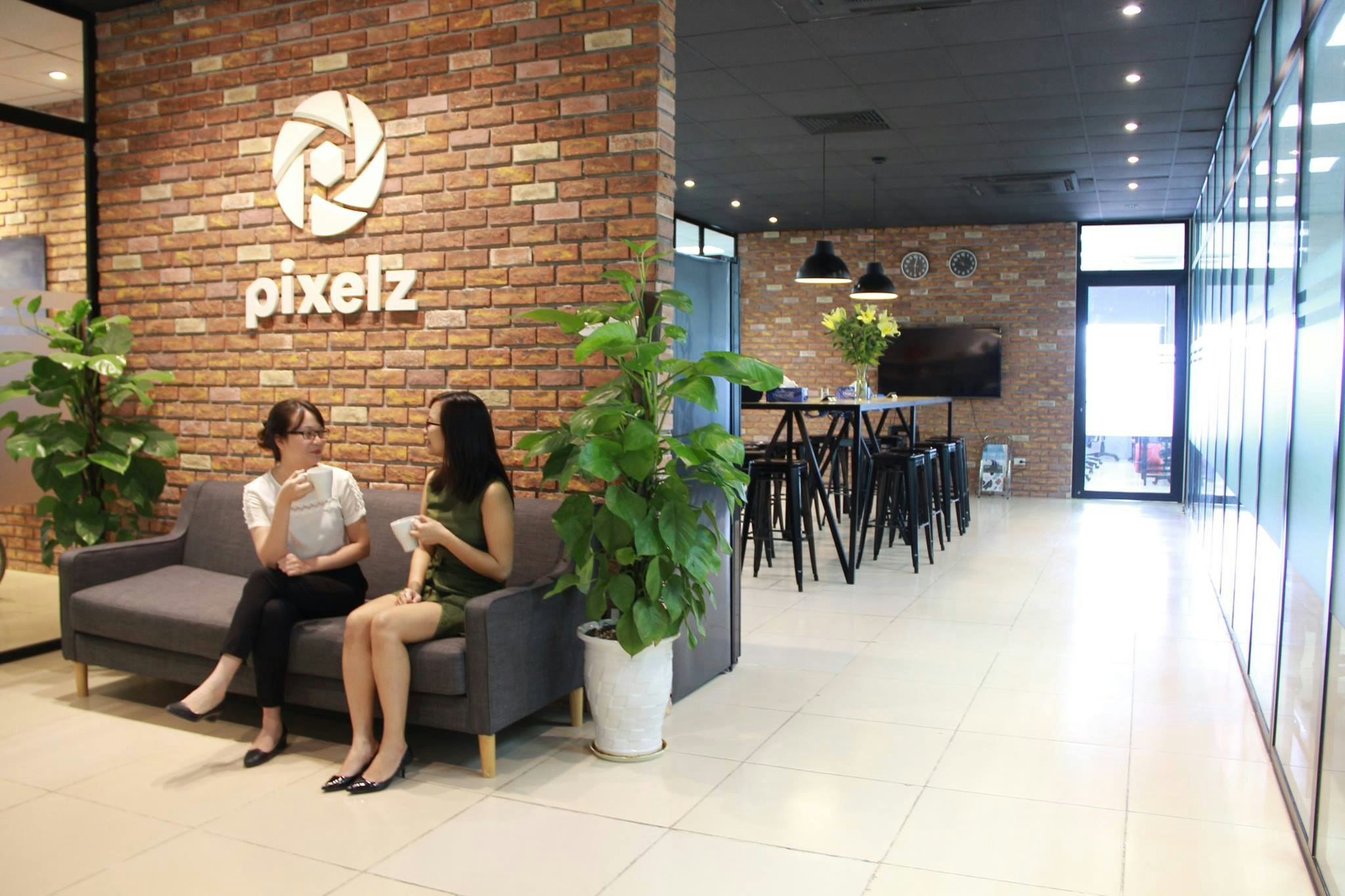 ABOUT PIXELZ
At Pixelz, we help brands and retailers effortlessly retouch product images for e-commerce to boost their online sales and reduce returns.
We've spent years investing in people and developing software to create post-production's greatest ever timesaver, S.A.W.TM, a digital production platform and traffic control system powered by AI and specialized retouchers. The result is a retouching service offering unprecedented speed, consistency, and scalability.
We're trusted by leading brands in every category and have retouched 30 million product images and counting. Pixelz was founded in Denmark but is now found locally, thanks to offices in 6 countries hosting a team of 700 people globally.
Our vision is to change the way product image editing and studio management is handled in organizations the world over, leading to transformational change for our customers, from the bottom line to effective time management. Driven by Pixelz core values, we are passionate but always 'Let Data Decide', we 'Build Genuine Relationships' by treating colleagues and customers openly and honestly and we 'Own it" by empowering each other to act when we see opportunity and taking pride in our work, presenting our ideas and challenging the status quo. Our goal is excellence: in design, in business processes, in time management, in employee quality of life.
THE ROLE
At Pixelz, we believe all our customers deserve the best possible customer experience at every touchpoint, and the Customer Support Manager will be one of the company's key roles in taking ownership of this strategy. We are looking for the right person to lead our dynamic Customer Support team based in Hanoi, Vietnam that is passionate about creating client success based on an intercultural understanding of proactive effective communication and a drive for continuous growth.
Customer Support is the heart and soul of our business. As such, we're looking for an exceptional manager with a passion for developing others, building effective teams, and helping us uphold and surpass our commitments to the customers we serve. If you have a desire to help others, an interest in technology or photography, and a passion for driving a high quality of innovative customer service, this may be the right opportunity for you!
In this role, you will work closely with our global Customer Success team as well as with our Service Production, Sales, Marketing teams to ensure that all customer needs are met according to Pixelz's high-quality standards and SLAs. The role includes hiring, coaching, and efficient management of a vibrant team of support executives, junior CSMs, quality support experts, and team leaders, ensuring that every member is driven by the customer-first mindset and capable of offering an outstanding experience to Pixelz customers.
As a successful advocate of outstanding customer experience, the ideal candidate will be excellent in communication, should have a strong understanding of E-Commerce, come with a solid background in project management, and have proven experiences in managing larger client services teams. The role will be reporting to the Customer Experience Director.
JOB RESPONSIBILITIES
Drive Customer Support Performance.
Empower the team to meet expected goals and support KPIs.
Maintain robust reporting and CS dashboards.
Redesign, and integrate support tools such as Zendesk, Intercom if needed.
Expose a subset of metrics to the executive team as needed.
Achieve efficiency gains over time with continuous workflow optimization.
Build and enhance self-service with a robust Knowledge Base.
Implement Chat Support to improve Customer Experience.
Lead vibrant Customer Support Team
Manage a growing customer support team of 15+ senior people
Recruit highly experienced and motivated team members.
Maintain and enhance existing documentation for a rapid onboarding process.
Manage day-to-day operations, goal setting, performance management.
Create clear responsibilities and ensure full ownership within the team.
Working with Customer Success Managers to onboard new clients.
Lead junior CSMs to manage customer portfolio (~30% of company revenue)
Inspire Customer Success Across Company
Align with the CX Director to offer an outstanding customer experience.
Align with Customer Success Team to manage Solo and Professional segments
Align with Production in achieving customer success outcomes and SLAs.
Align with Sales in up-selling opportunities and cross-selling activities.
Align with the Executive Team around reporting and analytics
Advocate and support a "customer success-driven" organization.
Create a company-wide customer feedback loop for continuous improvement.
WHAT SUCCESS LOOKS LIKE
The Customer Support Manager will collaborate closely with the global Customer Success, Sales, Marketing as well as the Service Production team (Operations) and Platform teams (Design & Product Management) to own and achieve consistently the following objectives:
Achieve ≥ 70 Net Promoter Score.
Achieve >4.8/5 Trustpilot Score.
Achieve ≥ 90% on Customer Satisfaction Score.
Achieve ≥ 90% on Company Cultural Standards (QA score)
Achieve an Average Time to First Reply of 1hour.
Achieve an Average Time to Resolution of 6 hours.
Achieve < 1% Net Revenue Churn (Professional Segment).
Achieve an Annual 90% staff retention within the Customer Support Team.
REQUIRED EXPERIENCE/SKILLS
2+ years of senior management experience in a similar role.
Experience from SaaS companies and Ecommerce is preferred.
High expertise in Customer Support best practices and Self-service.
Excellent communication, English proficiency, and people management skills.
Strong empathy for customers, and a 'customer first' mindset.
Process-oriented with the ability to execute applying the agile methodology.
Data monitoring, analysis, and manipulation skills.
Superior prioritization, organization, and time management skills.
Demonstrate a desire for continuous learning and improvement.
High flexibility in adapting to client planning and operational execution.
WHAT WE OFFER
International/Intercultural environment - Perspectives to travel abroad
Flat, transparent and industry leading organization
International working environment in a dynamic and vibrant team
Inspiring workspace in a brand-new skyscraper building in Hanoi
The tools and equipment you need to successfully perform your daily tasks
Personal and professional development prospects
6-months maternity leave and two weeks fully paid off for parental leave
Up to 15 days of annual leave per year
Summer trip allowance
Team fun activities and yearly 'Pixelz cup' championship
Interested candidates please send your CV to email address: hr@pixelz.com with title "Customer Support Manager - your full name"