A few weeks ago, my wife bounced into the kitchen with a huge grin across her face. "Guess what?" she asked me.
I bit.
"I'm doing a test shoot with Wolf Camp Studios! Jen says they do great work, and McKenna's in too."
"A test shoot? You mean styling for free?"
"Yes!"
"Okay…."
This wasn't the first test she'd be doing. Far from it. Almost every time, I saw this bit of extra excitement usually reserved for her favorite brands: longer nights pulling tears, humming to herself while trying on outfits, extended thrift store dives.
Why? What is it about test shoots that brings out the fun and creativity sometimes lost even in a well paying job you love?
I decided to find the answer from the photographer's perspective, and asked if I could peek behind the scenes of the photoshoot and do a brief interview afterwards.
They said yes.
Many thanks to all the talented people involved in this shoot: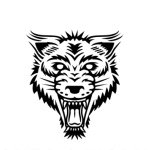 Photographer:
Aaron Shintaku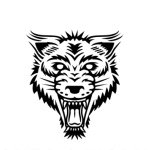 ---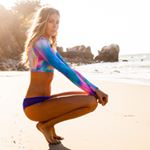 Model:
McKenna Waitley
mckennawaitley.com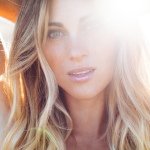 ---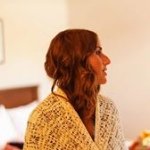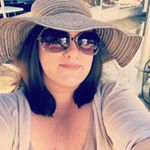 Hair and Makeup:
Stacy Bisel
Why do you do test shoots?
Ryan: With client work, you're super limited to what the client's objectives are. A lot of times it isn't the most creative because they need a specific objective, and it's pretty limited as to what you can do.
In a test shoot, you can do whatever you want. There are no expected deliverables. You have ultimate creativity, so it's fun to do that and put some stuff out there you really like. You aren't hindered by a client's expectations or control.
What are the big differences aesthetically and creatively between typical client work and what you do on a test shoot?
Ryan: With client work, they're trying to sell a product. Everything is geared around selling that product and making it look the way they have talked about it looking. It is very specific what you can do.
On a test shoot, we're not trying to sell anything. We're just trying to make a cool or interesting image. A lot of time, client work gets dumbed down a lot because you're dealing with companies that have huge creative teams and they all have opinions. By the time it makes it through that filter, it gets dumbed down quite a bit from what the photographer liked or thought was the best image, which is fine because you're getting paid to do that.
What were you looking to do on this test shoot?
Aaron: We get in a rut of only shooting client work and then when we're not doing that, we're either at our office editing or emailing and just not shooting something that we want to shoot.
We need to shoot more. You learn more every time you shoot, I think, especially working with new teams and people. Jen, one of the models, reached out to us about Sarah and said, "You guys should totally connect with her." We always like to work with a new stylist, and thought it would be great to see how we work together.
Right after the test, a week later, we get an inquiry for another shoot that we can use her on. Then we're just like, "Hey, do you want to do this one?"
It's about meeting new people and testing how everyone works, from the makeup artist, to the stylist, to the model. Hopefully, you can bring everyone back on a project where they can actually get paid.
How do you put together a crew for a test shoot?
Aaron: For this last shoot, Jen, one of the models, was bringing everybody in. Sarah brought in her own hair and makeup, I think.
Ryan: McKenna did a shoot with us.
Aaron: Yeah. It's a referral kind of thing, where "This person would be good to come in," is huge. If there is a specific model you want to shoot with, you reach out to them directly. It's collaborative. Hopefully, everyone wants to work together and can bring something to the table.
Is it harder to book people for a test shoot?
Aaron: It depends. If you're a fan of each other's work, then it's pretty easy. Everyone seems to have a mutually beneficial day. I know for us, sometimes it's harder to get everything together and produce it all. That's probably one of our biggest hurdles; finding the time to produce them and come up with concepts. It's something we're trying to work on and pursue.
Did you plan to shoot at Wolf Camp Studios?
Ryan: No. First, we weren't even going to shoot in the studio, but then they came here to do hair and makeup. We have the space. We know what we can do in the studio, and we're pretty quick with it.
We thought, "Hey, let's just knock out 20 minutes in here real quick and get some new studio shots." McKenna hasn't had much studio stuff in her portfolio, so we thought it was an opportunity.
Why not? Let's just give this a shot and see what we can get in the studio. We really love controlling that light and what you can get with a team like that, too. I think some of those studio shots came out really well.
As far as the backdrop, we had the cove, but you can shoot it white. You can shoot it grey. You can shoot it in all sorts of different colors by how you light it. We do that quite a bit, and we have a number of scenes with it, but I think navy blue is a real clean, moody look. I actually ran to a camera store and got that five minutes before we shot. We were just like, "Shoot it!" And it came out great.
You saw her getting ready and were inspired to use a navy blue background?
Aaron: We looked at the outfits that Sarah brought and saw the colors. I think Ryan actually bought two different ones and we ended up shooting the navy blue.
What type of lighting do you use in studio?
Aaron: We're using strobe in this test. When we shoot brands and stuff like that, we shoot natural mainly. It just looks better. We'll open the back door and shoot in there.
They both have their different looks. Sometimes you want to control everything; other times, it just goes natural. We still work in natural, but if we're going to do that, we mostly don't do it at the studio.
It looks like you didn't tether?
Ryan: We weren't planning on shooting in the studio, so we didn't have the computer set up. Normally, we do when we're shooting in there, with Capture One. We just started shooting the 5DS, and those files are massive. Capture One seems to be able to handle it the best.
How'd you pick your other locations?
Aaron: We were talking with Jen about a mood for the shoot. We were going for a 1950's or 1960's Vogue Hampton's beach vibe, or old Europe beachy style shoot. She had put together a little Pinterest board, and we loved it, but it's hard to find that type of location.
We thought of Balboa Island here by Newport. It's got a unique look with boats and the harbor, and there's a little boardwalk and a dock you can walk on. Depending on how you shoot it, it can look more timeless than shooting at a normal beach or a normal harbor. Then we walked around the neighborhood and the beaches finding unique spots with good light.
Is Pinterest one of the main ways that you share inspiration and create mood boards?
Aaron: Yeah, I think it's been a great tool for a lot of people. There is so much on there you can look up for inspiration, and put together a board real quick and send it to a whole group.
Ryan: Yeah, we've done it before a few times. It's not like every time we go to Pinterest. Sometimes, Aaron is just wanting to do something with water and it has nothing to do with Pinterest. He just creates something.
What inspired you to climb up the boardwalk and change perspective?
Aaron: That one was actually Jen's idea, she was like, "Why don't you shoot me from up here?" It's great when you can collaborate like that.
How does post-production for a test differ from client work?
Ryan: We'll personally edit the test images, mainly just tonal stuff. Unlike client work, we'll do just a basic edit on them. The priority is the tone.
Aaron: A lot of times on client work, all they want is the RAW. That's because most of the work we do is advertising work, and they have very specific objectives. Like, this is going to be a billboard; this is going to be a print campaign. They are doing the crops and layout designs and stuff like that.
I think in the fashion space, it's a little bit different because they're looking for the tones that you're putting out there. In that case, we'll edit them. But in an advertising commercial, they like stuff pretty clean.
Is Instagram one of the major ways that you market?
Ryan: Yes and no. We're actually super bad at Instagram. We do most of our work through advertising agencies and those relationships. We're probably not the best people at Instagram, which is why we're starting to test more productions, to keep pushing out more content in those channels. I know for most of the industry, Instagram is huge.
It's a tricky thing. I think Instagram is an incredible platform, and we try to use it, but a lot of our work isn't the type of Instagram content people like. A lot of people post stuff but it's not engaging. It's just the pretty shots and it has nothing to do with the work that they're doing. It's a tricky thing. You never really know what's true on it.
How do you use Instagram?
Aaron: We use it to show that we're doing work and staying busy. I think you have to have it now. There are a lot of brands and companies now, who before they book you, look at your Instagram following because they want to use it; they're not just using it to look at your photography, but also for your reach.
Do you think this was a successful shoot?
Aaron: Oh, yeah. We had a great time, and it's best when you can get some nice cool content, some good portfolio work. I think we got a lot of that.