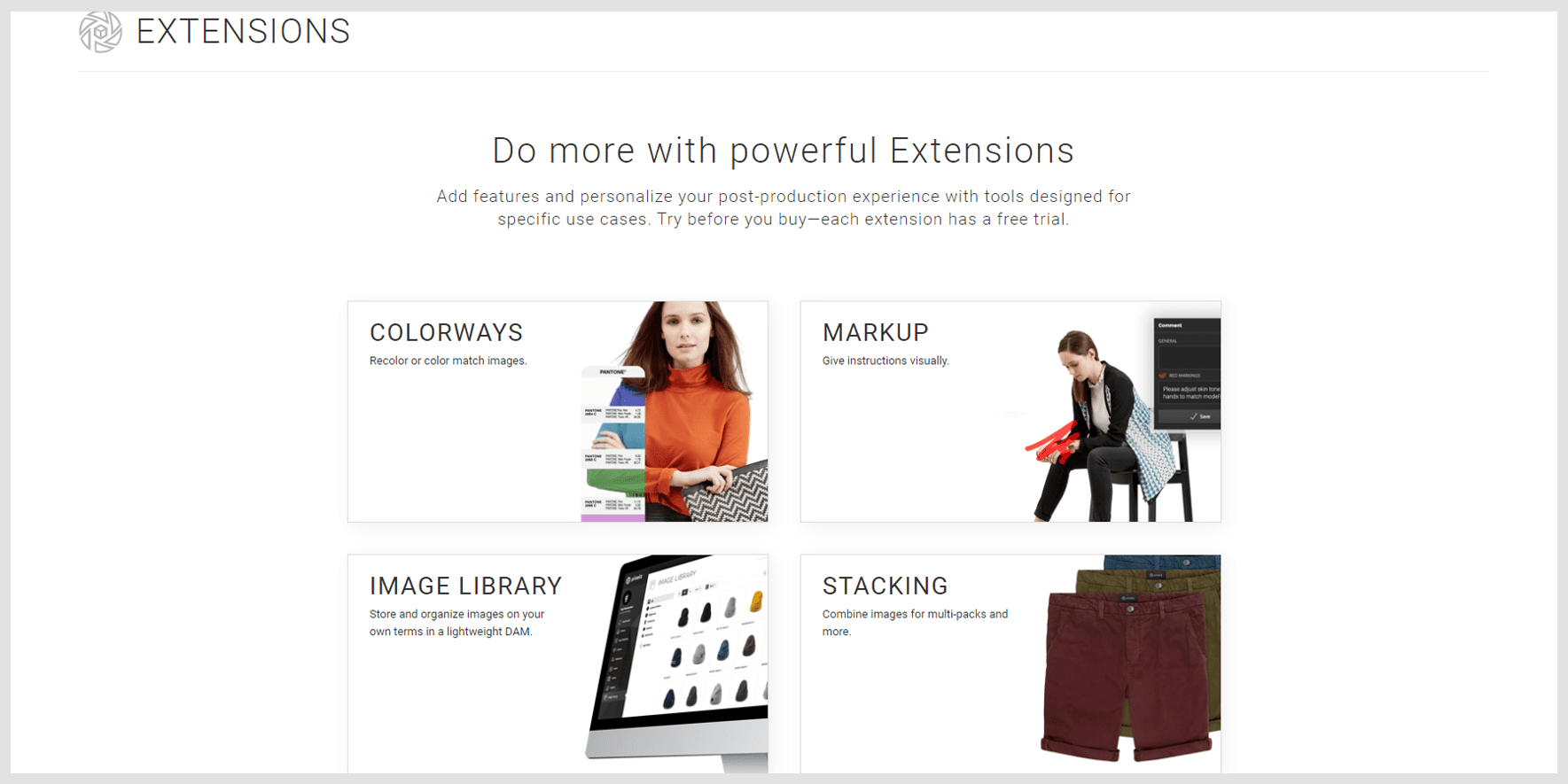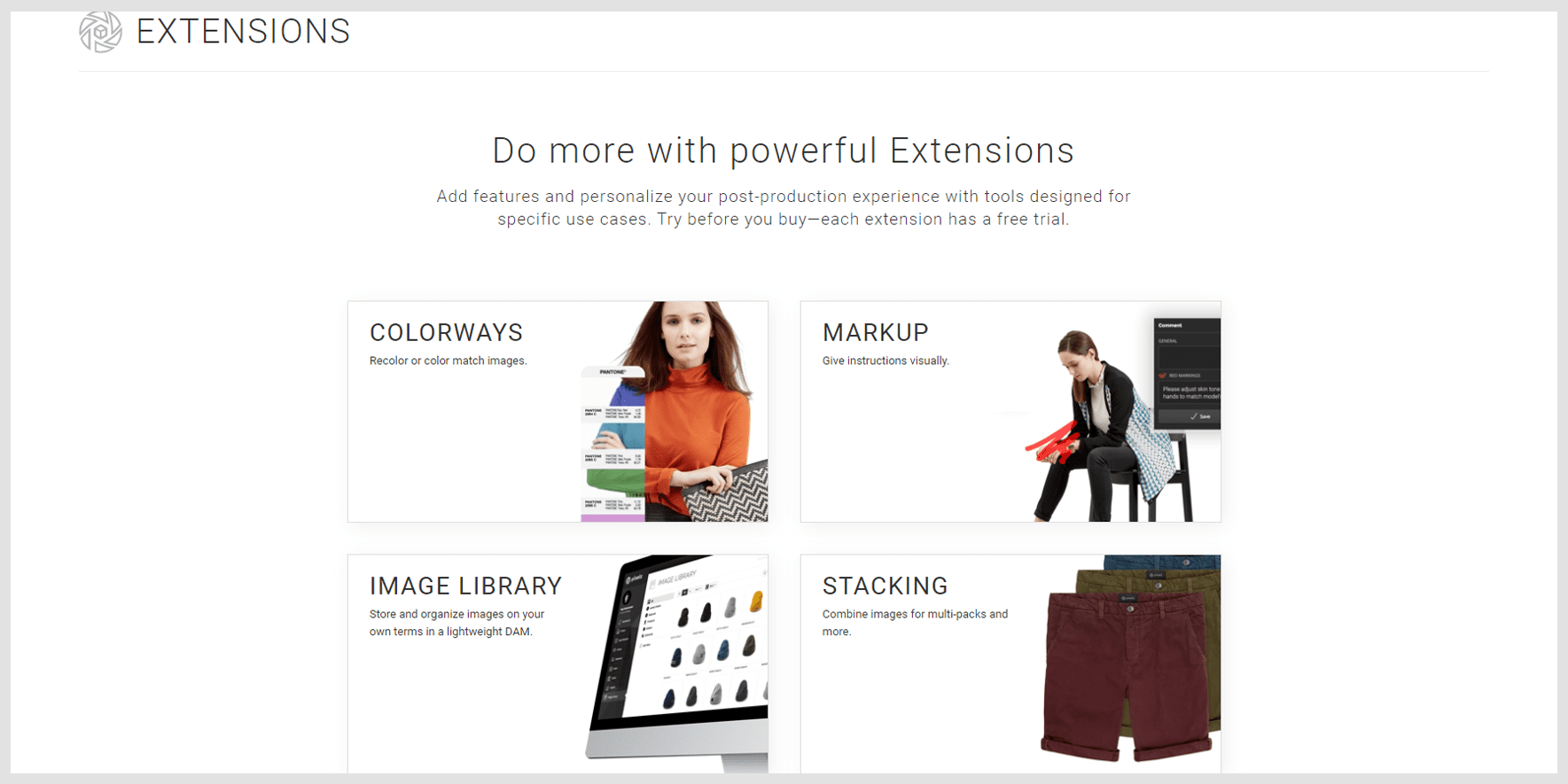 Pixelz Blog
Get insight into product photography, post-production, and eCommerce product image best practices.
Search Results
The search did not return any hits. Please try again!
New Extension Store. New Pricing. Same Powerful Extensions.
---
by Aaron Horwath
2 minute read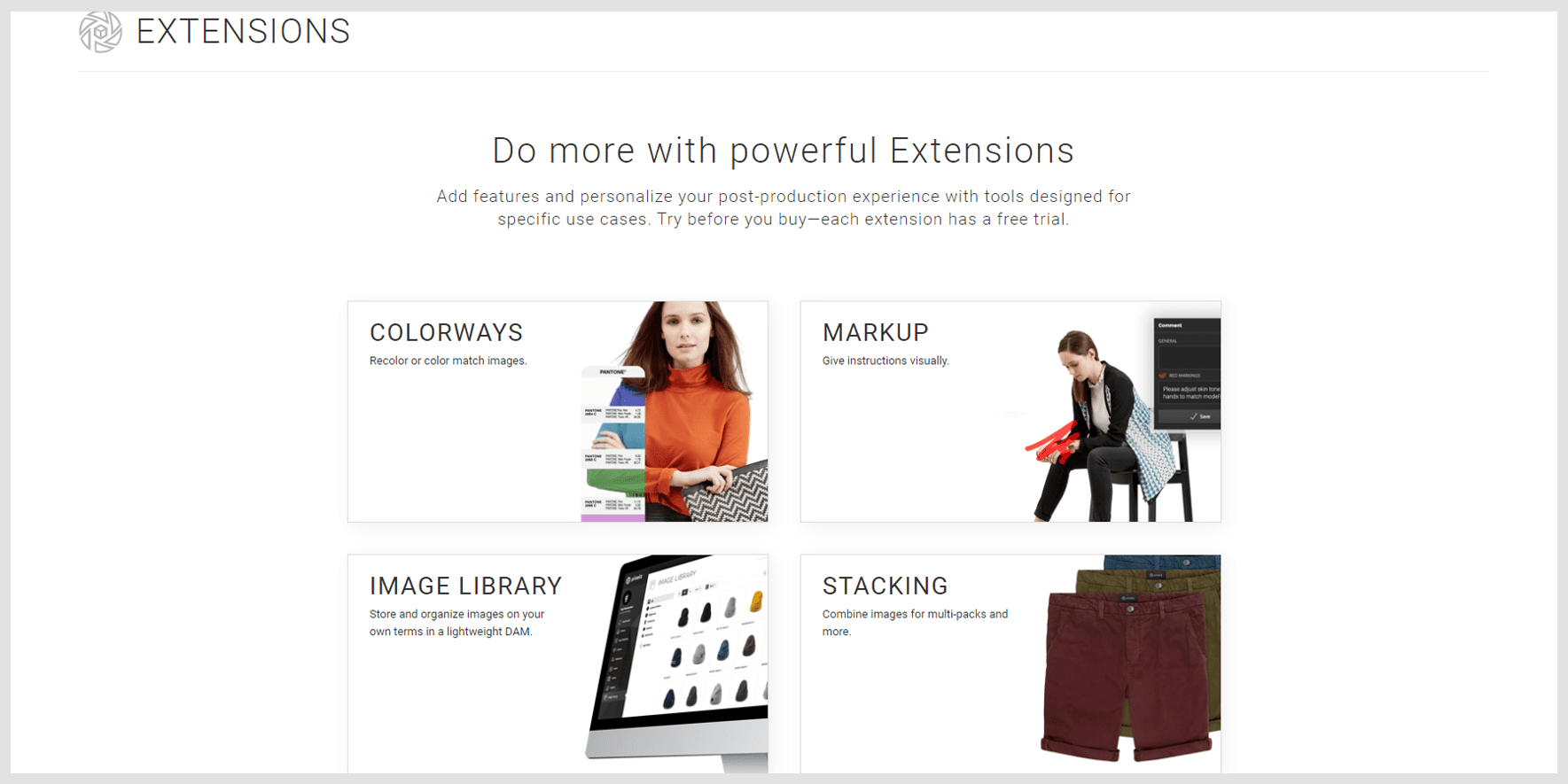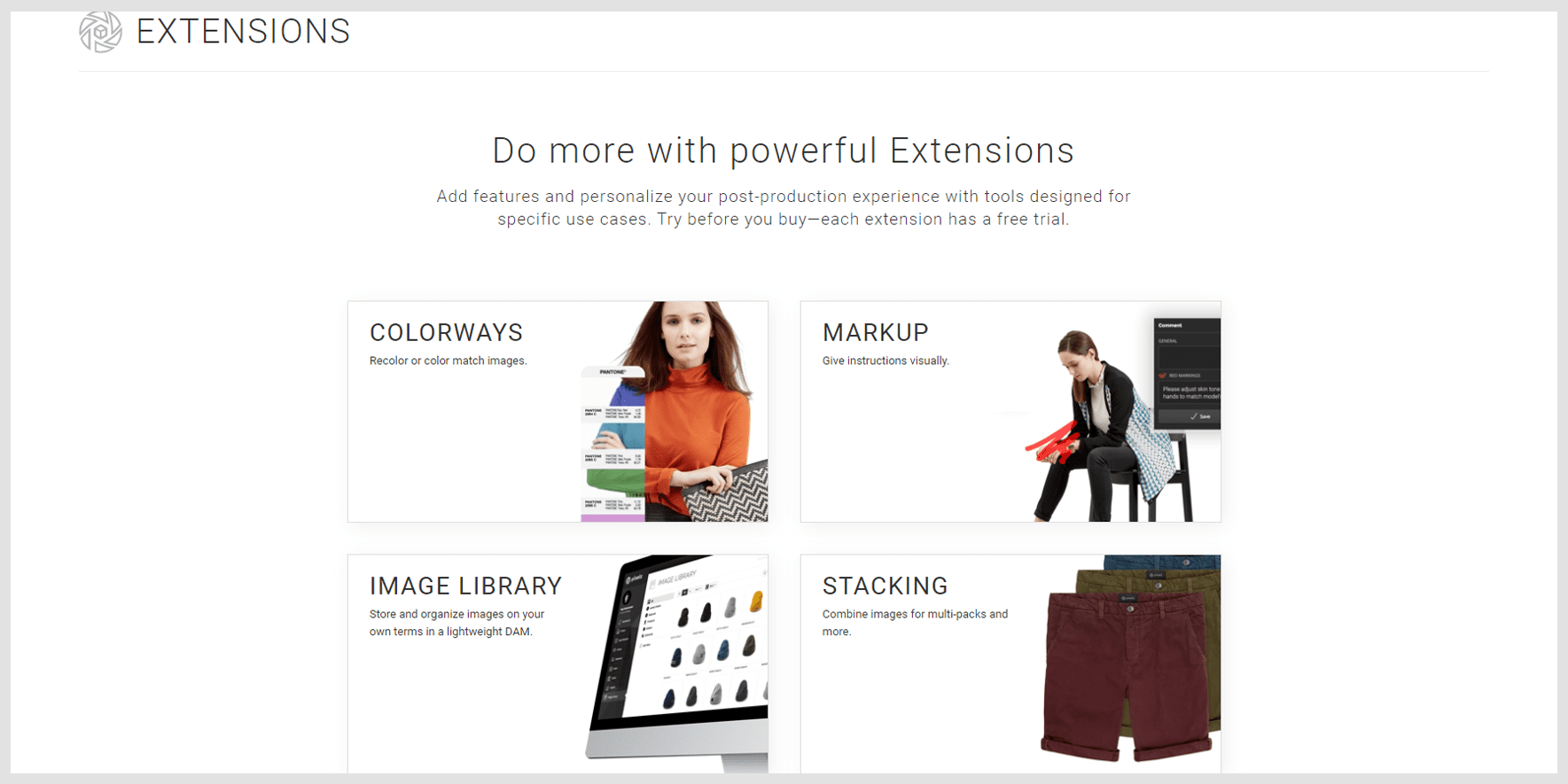 We've spent years developing add-on software for some of our most high profile customers and their specific use cases. Those features used to be restricted (and expensive*), available only when WE identified someone we thought could benefit.
No longer. Now YOU can add extensions yourself, at a dramatically reduced price and with a free trial.
Why? Because the development is done and dusted. Because you know your needs better than we do. Because the extensions are just that awesome.
And most of all, because we want EVERYONE to have access to the retouching they need.
If you're already a Pixelz subscriber, you can jump right to the Extension store for a free trial of any of the below extensions. If you're not a subscriber yet, it's time to get started!
Optimize Creative Ops
Use the industry's leading post-production partner.
30M+ images retouched
Next morning delivery
10 images edited free
MARKUP
DRAW MORE, TYPE LESS
Our markup tools empowers you with the ability to give instructions visually. Without the need for endless email chains and pages of bullet-pointed feedback, you and your teams save time and improve communication before your images hit production by simply highlighting necessary edits and adding commentary right on your image. You also get the same enhanced markup and commenting functionality when rejecting images too.
COLORWAYS
RECOLORING AND COLOR MATCHING
We developed colorways to allow you to create different color versions of your products. You can create a color change only order or you can create color versions in an order with a specification.
Colorways allows you to recolor or color match images from a swatch library, by Pantone color, or RGB value, and it can all be automated with metadata, file names, or using an online interface.
The result? Reduced sample costs, reduced production time, and improved consistency by creating colorways in post-production.
STACKING
IMAGE COMBINATION FOR MULTI-PACKS AND MORE
Show your customers waterfall multi-pack images, available color options, or create outfits with our Stacking extension. You can choose from professionally designed layouts, or use a drag and drop editor to compose a collage.
If you are a marketplace seller with bundles and multi-packs, Stacking makes your life a whole lot easier.
IMAGE LIBRARY
GET ORGANIZED
The days of spreadsheets, losing images, and endless uploads and downloads are over.
Keep all your images in one place with Pixelz Image Library. Not only does this centralize your image storage for your teams, but you can also use it to create collections, customize storage time, and search dynamically based on time period, uploader, status, and more. Your rights for a model expired? Quickly find and replace all images they're featured in.
And we're happy to offer you 100 GB of storage space with your purchase to get you started.
Ready to streamline your workflows? Head over to our Extension Store in your Pixelz account to add your favorites to your account.
Get Product Image News Delivered to Your Inbox
Blog digests are sent monthly
About
Aaron Horwath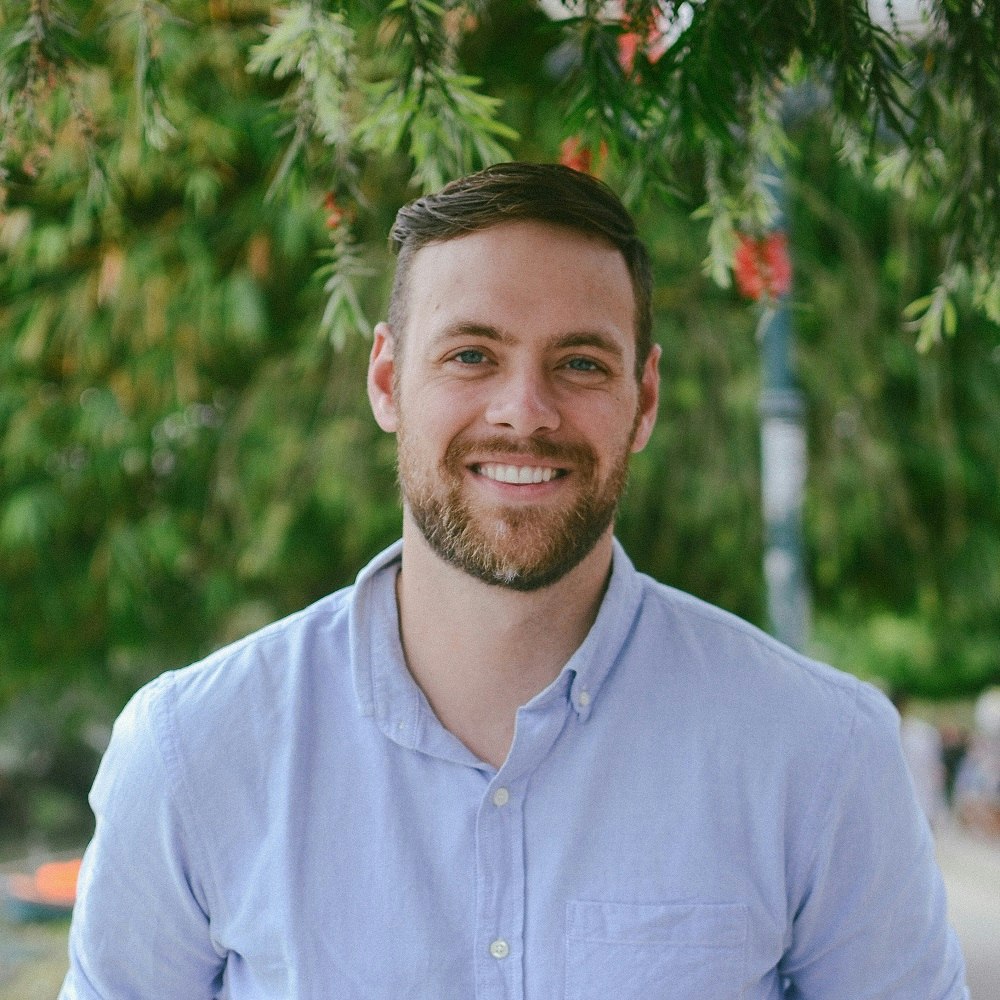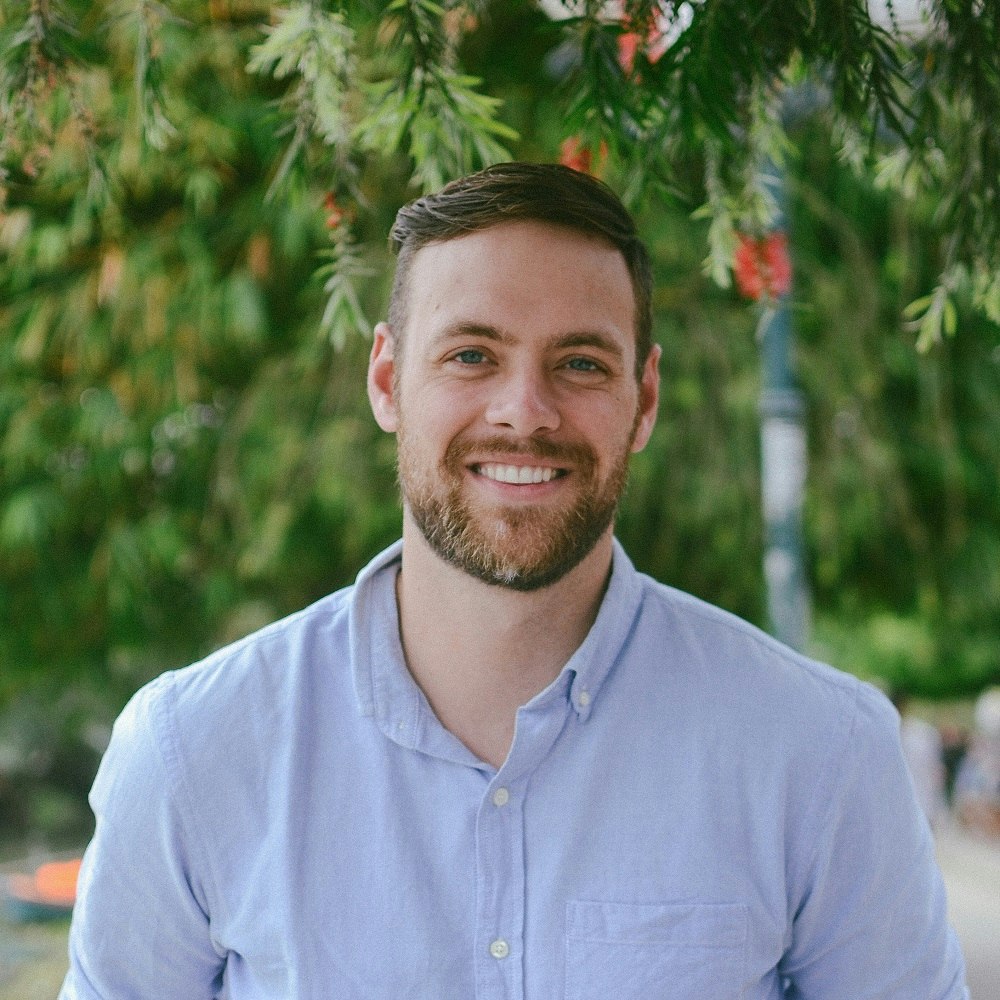 Hey there! My name is Aaron Horwath and I am a Content Manager here at Pixelz. You'll find my insights into Pixelz' products, company culture, and industry here on the blog and over on our Facebook and LinkedIn pages. If you have an idea you'd like to pitch feel free to contact me directly so we can chat!