Why do we care so much about reviews?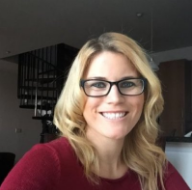 "When it comes to rating the successful impact our product is having on our customers, our user feedback is essential! Data can only tell so much of the story, so we rely on tools like Trustpilot to gather honest feedback from our customers on how we can be improving.
Hitting 500 reviews really helps reinforce that our customers want to talk to us as much as we want to hear from them, and maintaining a consistent 9.5 rating is an amazing accomplishment all around for Pixelz products and services!"
If you're familiar with customer success, you know there's a Catch-22 when it comes to reviews: it's really easy to get reviews - suck at what you do! - but it's hard to get good reviews. People are motivated to review by emotional responses, particularly negative ones. Content customers often go on their way without sharing their feelings.
With that in mind, we're extremely proud to have a 9.5 rating with over 500 reviews. Pixelz is the top ranked company in the entire e-commerce solution category by TrustScore, and we have more than 10 times the number of reviews of the companies immediately below us.
It's not just Pixelz Inc., our American iteration, either. Check this out:
Pixelz Benelux, nl.pixelz.com: 430 reviews, 9.3
Pixelz UK, uk.pixelz.com: 95 review, 9.5
Pixelz Nordic, dk.pixelz.com: 54 reviews, 9.6

If you add all those together, we're well over a thousand reviews. That's awesome! Never think your comments are unnoticed, ignored, or unwelcome. We want a dialogue, because hearing from you is the best way for us to learn how to improve.
Now for a quick trip down memory lane.
Our 500th review:
And our very first review:
Thank you! We look forward to many more years of editing your images.